Man oh man…I do love me a good colorful lip color. And this one is just the ticket! A subtle fuchsia/ magenta/ radiant orchid ombre that is perfect for those times when you're feeling a little bold. Here's what you'll need: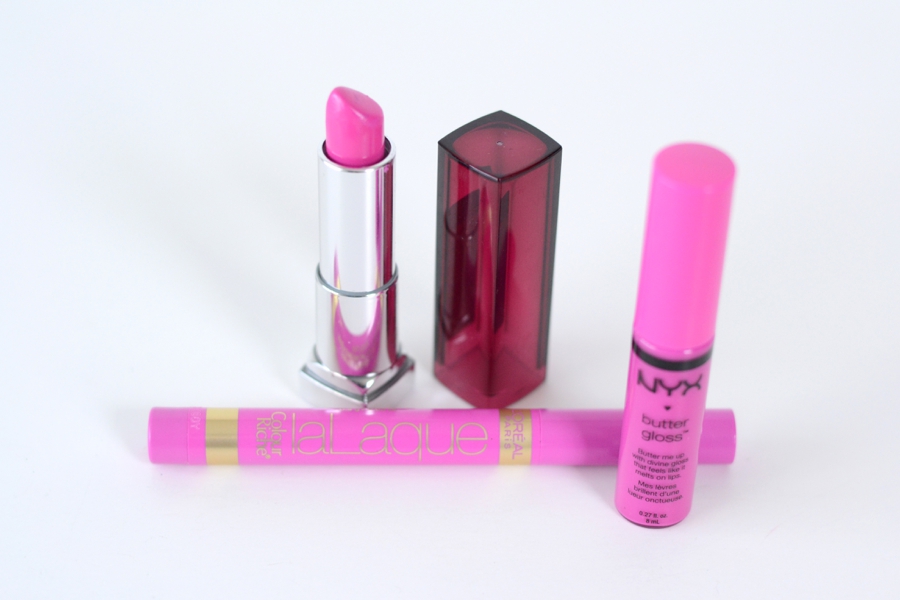 Maybelline lipstick in the shade 990 – Fuchsia Fierce* | L'Oreal La Laque in the shade 412 – Lacquer-ized* | NYX Butter Gloss in the shade BLG19 – Sugar Cookie*
Start by using the lipstick for all-over lip color, then line your lips with a slightly darker shade, carefully blending the color out towards the center of your lips. "Pat" your lips together to further blend the colors, and top with a gloss to smooth it all out.
*I realize some of these products may be difficult to find in certain areas or they were limited/special edition, but even if you can't find these exact shades, something similar will always work! It can also be fun to experiment with different color combos.
Did you give this a try? Share your pics on Instagram  and use the hashtag #livelovecolorful