So something pretty fantastic went down in the Sassy Space a couple of weeks ago.  A LOVE COLORFUL PHOTO SHOOT dedicated to color, glitter, and confetti!
To help me execute my dream day I had like the bestest team of people ever: Marisa from Sassy Mouth Photography is responsible for all the fancy photos you're about to see, and Stephanie & Jess from Larissa Lake Makeup Artist dolled me up and made me all sparkly.
We came up with three different looks/concepts: one bright & playful, one more sparkly & magical, and the last an all out color explosion!  I love each one in its own special way and I couldn't pick a favorite even if I tried.
Overall it was one of the most fun, creative, awesome days of my life, and I couldn't have asked for a better group of people to spend it with. A big, big thank you to Marisa, TJ, Stephanie, Jess, and Clifford!
*I also want to give a special shout-out to Madeline from OH MY GEMINI for helping me with some inspiration for the shoot. She also gave me those super duper blue earrings you'll see in the first look photos. This girl knows how I like my bold colors!
**And a super special thank you goes out to Flutter Fetti Confetti for supplying me with some pretty rad confetti wands!! If you're ever in need of a little something something to take your next party or event to a new level of FUN, check out their stuff! We had such a blast using the wands…maybe even a little too much fun! (hah, never!)
Look 1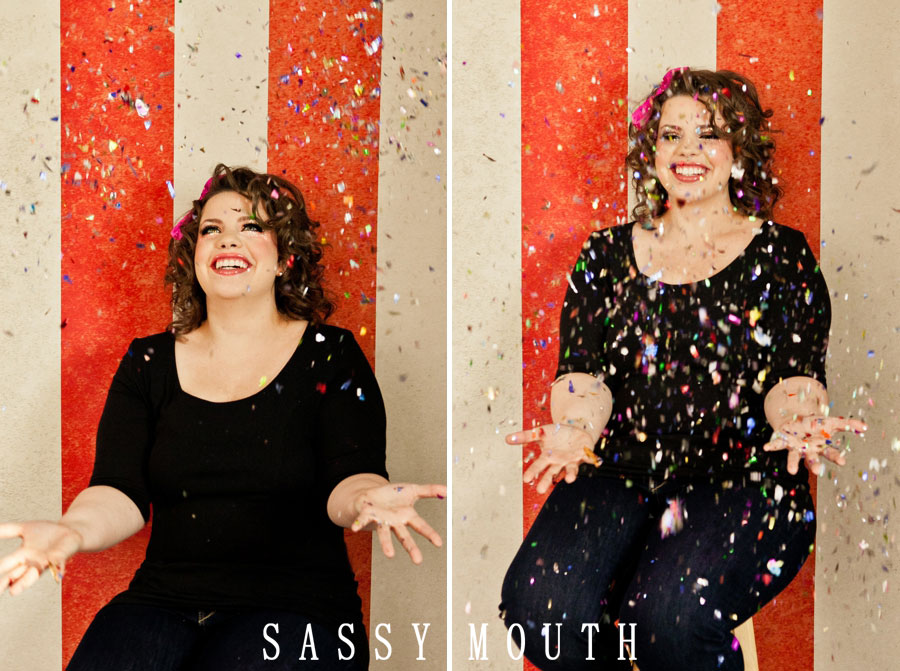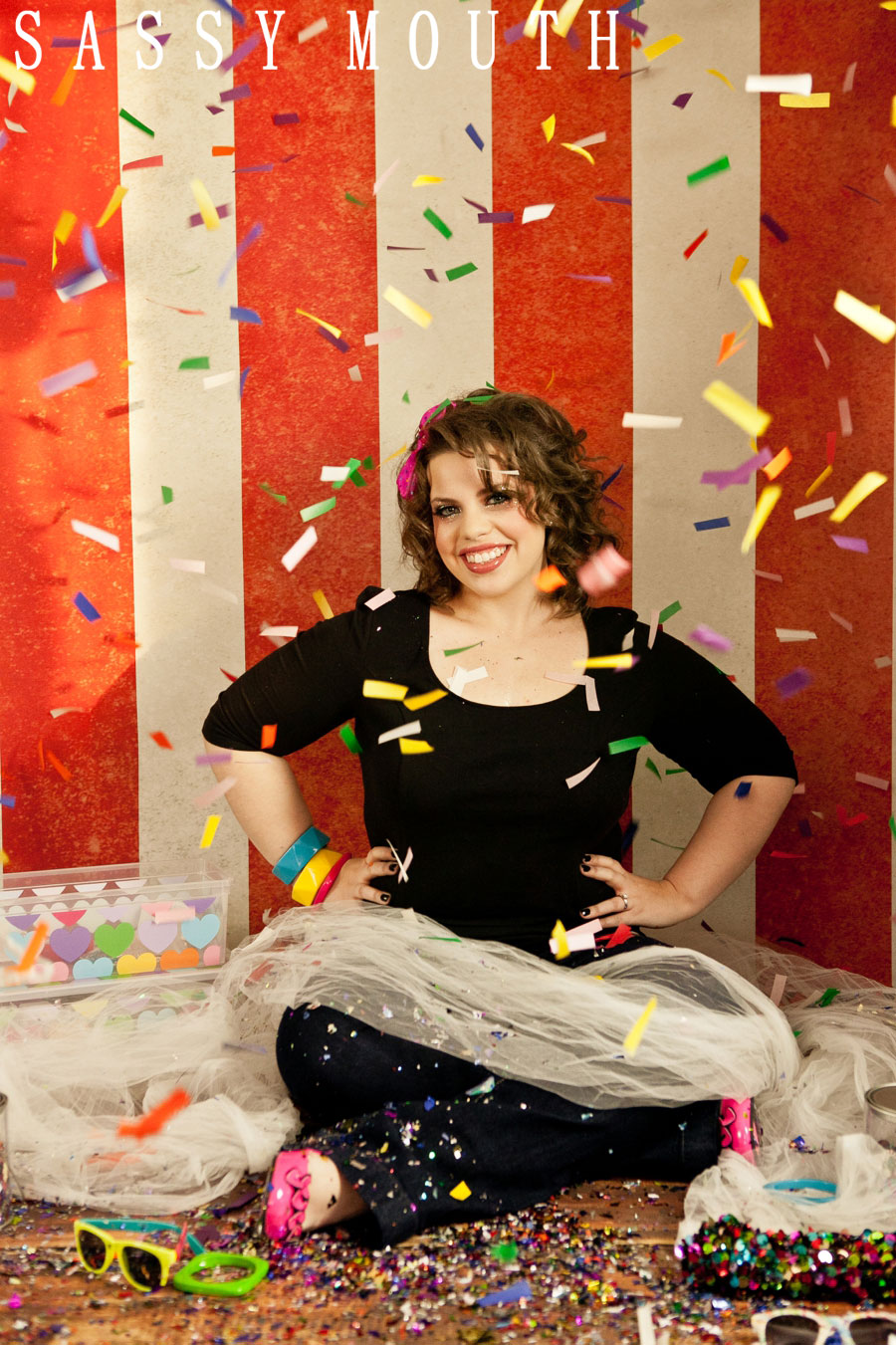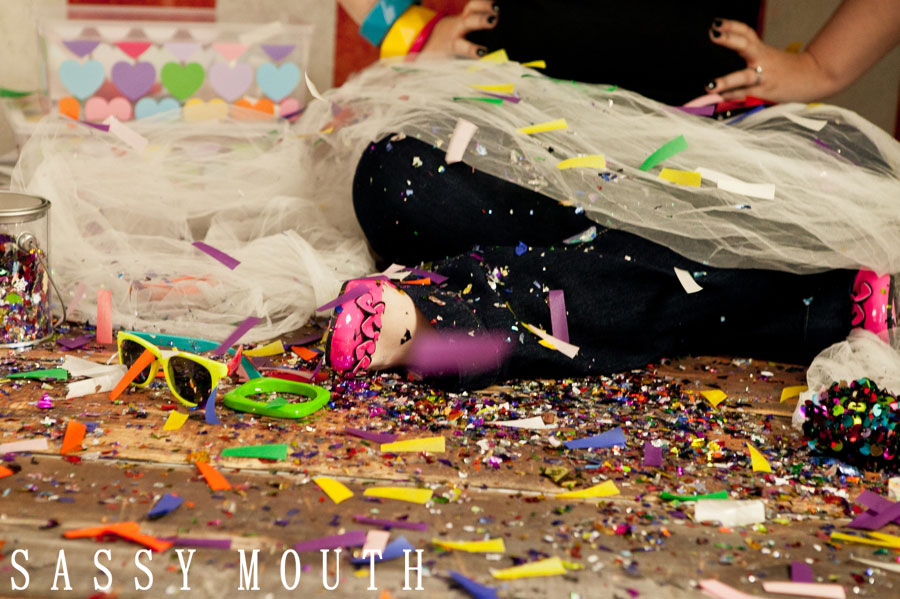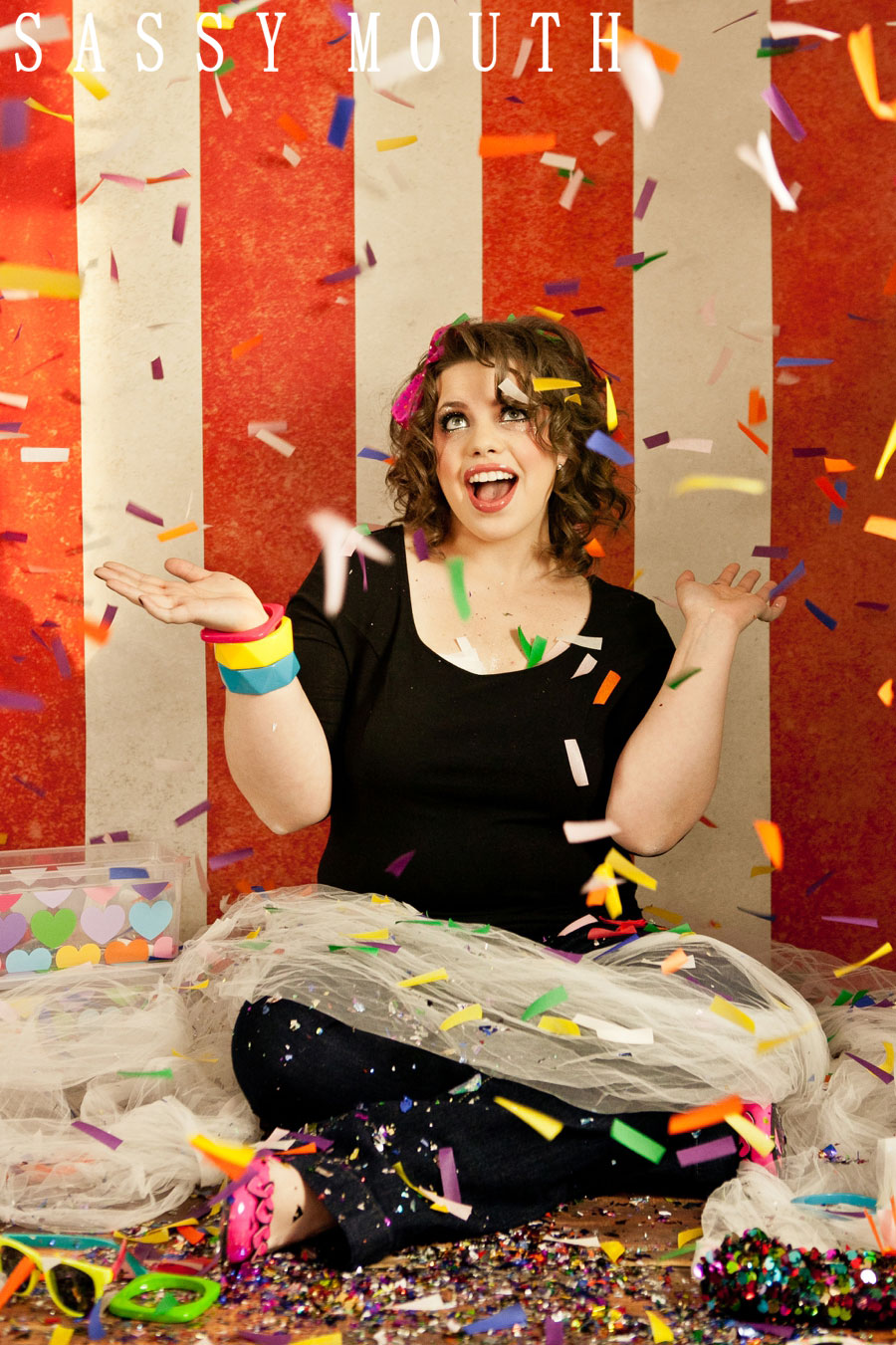 Want to see an added bonus?? Marisa & TJ made an awesome behind the scenes video of some of the shots! Check it out here.