Hello lovelies!
I know I have been waayyy MIA lately, but that is only because I've been hard at work with a little confetti shop I opened.  Don't worry, though – I'm back today with something new! I thought you guys might enjoy some periodic makeup inspiration / tutorials, so I bring to you my first one ever, a neutral / pink shimmery look using the Too Faced Naked Eye Palette. (After all, it's fun playing with colors on your face, too! :) )
(**Below are the products I used to create this look, but feel free to substitute products, brands, and shades to suit your taste! Also I did not get paid to promote any of these products – they are simply some things I have bought personally and like to play with. All products contain affiliated links, meaning you won't pay anything extra, but I may get a small percentage of any purchases made so I can continue to buy pretty, sparkly, & colorful things to make & share fun projects with you!)
 Prime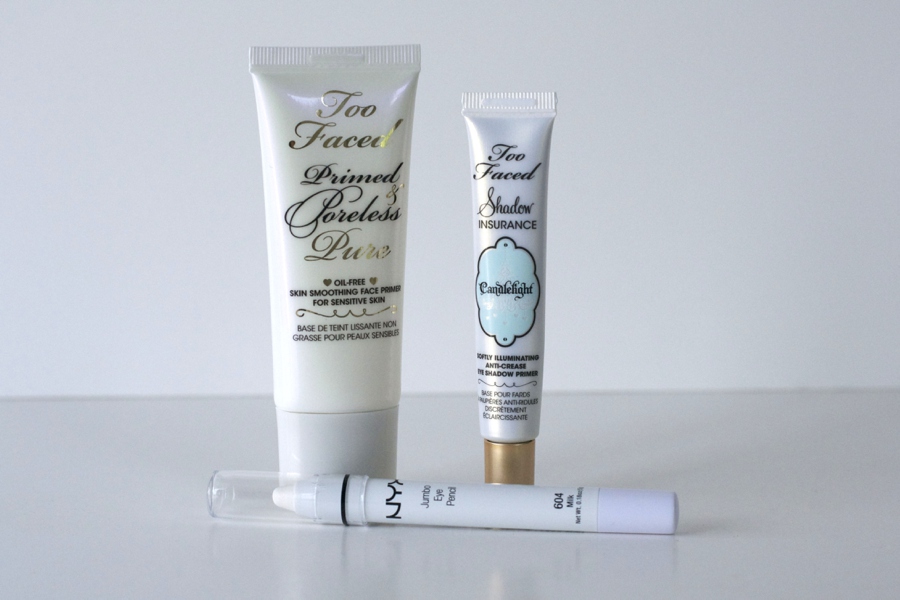 After moisturizing, prime your face using Too Faced's Primed, Poreless, & Pure.  Then use their Shadow Insurance in Candlelight to prime your eyelids.  I then also like to go over that with my NYX Jumbo Eye Pencil in Milk (only on the lid) so the color of my eyeshadow stands out a little more.
Eyes

Then go in with the Too Faced Naked Eye Palette, using the middle row ("Classic" look).  Add 'Birthday Suit' (light brown) from your brow blending down into the crease.  Use 'Satin Sheets' all over the lid, and 'Unmentionables' to line your upper and lower lids.  Go in with black eyeliner to create a winged look. I like to use both L'Orèal's Telescopic liner in Carbon Black and NYX gel liner in Jet Black with an angled brush.
Then for eyebrows use the NYX "Push-Up Bra For Your Eyebrow" pencil – use the brow pencil side (which is a universal shade) to fill in your brows and use the highlighter side for under your arch and the inner corner of your eyes.
Finish off with L'Orèal's Voluminous Full Definition mascara in Blackest Black.
Face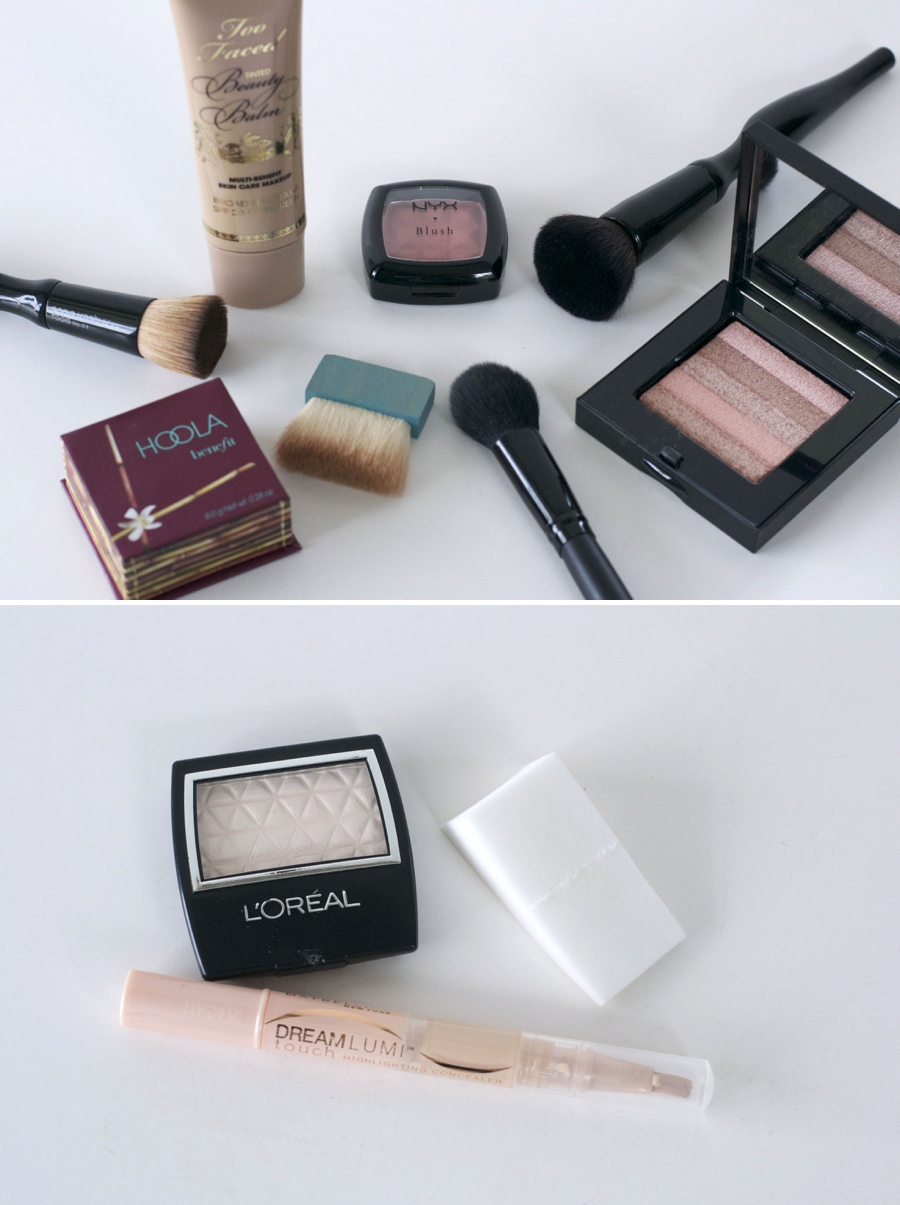 For my face I used Too Faced's Tinted Beauty Balm in the shade Snow Glow as a foundation.  To brighten up under the eyes, use Maybelline's Dream Lumi Touch Highlighting Concealer in the shade Ivory and set that with L'Orèal eyeshadow powder in the shade Seashell.  I also added a little of the powder in the middle of my forehead, down the bridge of my nose, and my chin ("T-zone") to highlight.
Then go in with Benefit's Hoola Bronzer to contour and NYX blush in the shade Dusty Rose.  You can also add a little bit of Bobbi Brown's Shimmer Brick in the shade Pink Quartz to the top of your cheekbones and very lightly over where you highlighted with the white powder down the bridge of your nose.
Lips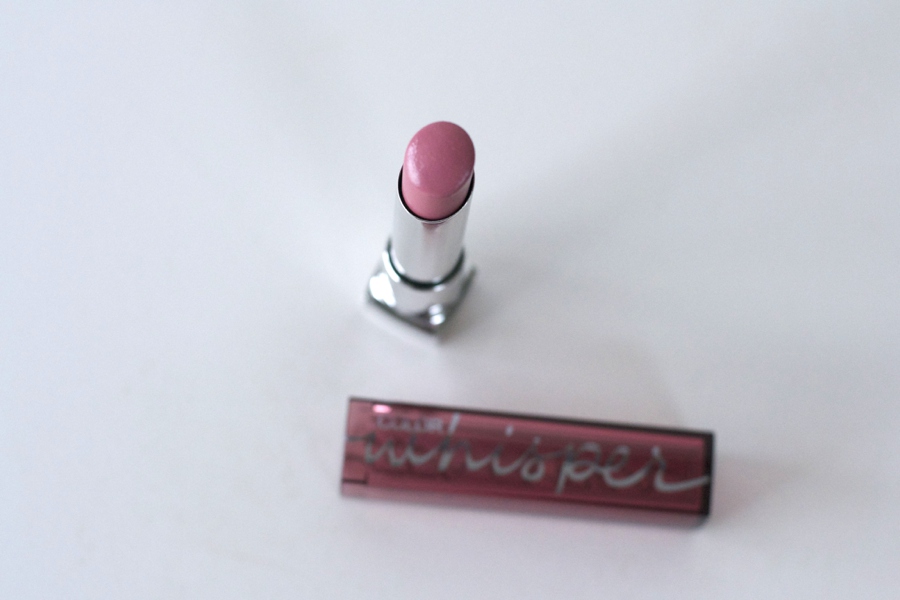 Finish off the look with Maybelline's Color Whisper in the shade Lust for Blush on your lips.
I should maybe also note that I am in no way a professional makeup artist / guru, but figure if I can pull off something that looks half-way decent, anybody can! :) Youtube will be your best friend for learning even more tips & tricks!
Let me know if you'd like to see more posts like this in the future!