Hey everyone! Ok, so I know I've totally been MIA for a while, but I've been lost in a pretty rad confetti cloud for the past couple of months. I promise I've got some fun new stuff up my sleeve for you though, so fear not!
Speaking of, I've got a brand new DIY for you! And the good news? It's pretty simple and pretty fast, especially if you can score a purse on clearance like I did!
I happened to find this pretty little thing at my local TJ Maxx in the clearance bin. Pretty cool, right? It's apparently a bag by Carlos Santana, which I find a bit strange and completely amusing.  But when I saw this guy I just knew I had to do something with it.
**Even if you aren't quite as successful finding a clean, feathered purse all ready to go, you can still achieve a similar look by getting a plain bag, cutting out some feathers from some leather (or material of choice), and sewing or hot gluing them in rows across one side of the bag. A little more work, but still pretty simple.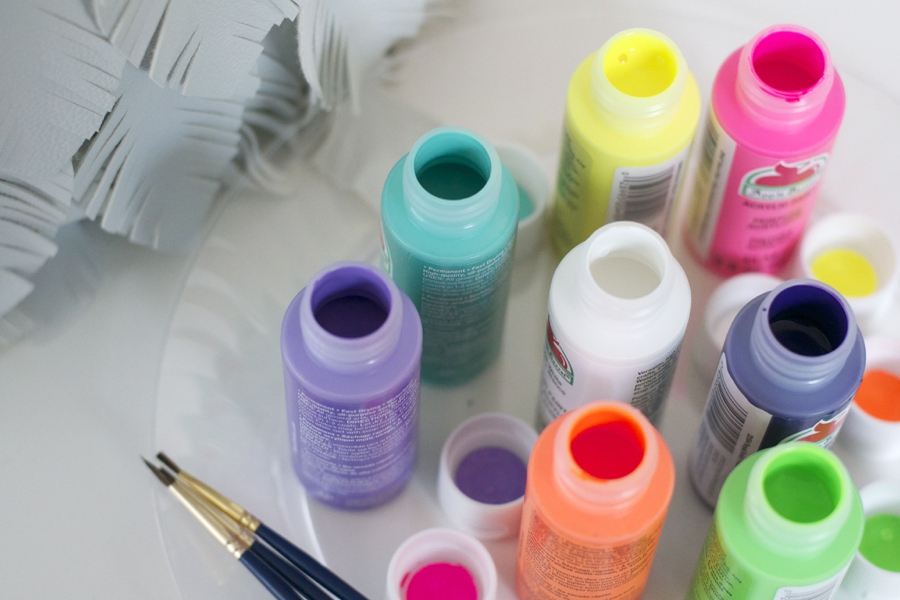 I also happen to be in a neon phase right now, so anything bright and bold that screams NEON has my attention. Enter these paint colors. Ahh. So colorful and happy. Between this color palette and this bag, I knew I was going to go a bit tribal, inspired by the colors and patterns I've been seeing around lately.
So basically you're just going to grab your feathered purse, some pretty acrylic paints, a small paint brush, and go to town coming up with crazy cool embellishments for each feather.  If you're cutting out your own feathers, you might want to paint them before sewing/gluing them onto the bag to make your life easier, but if you already have them on the bag, feel free to use some masking tape to hold back the surrounding feathers from the one you want to work on.  Since the paint is acrylic, they dry pretty fast, but you can also use a hair dryer to speed up the process a bit :)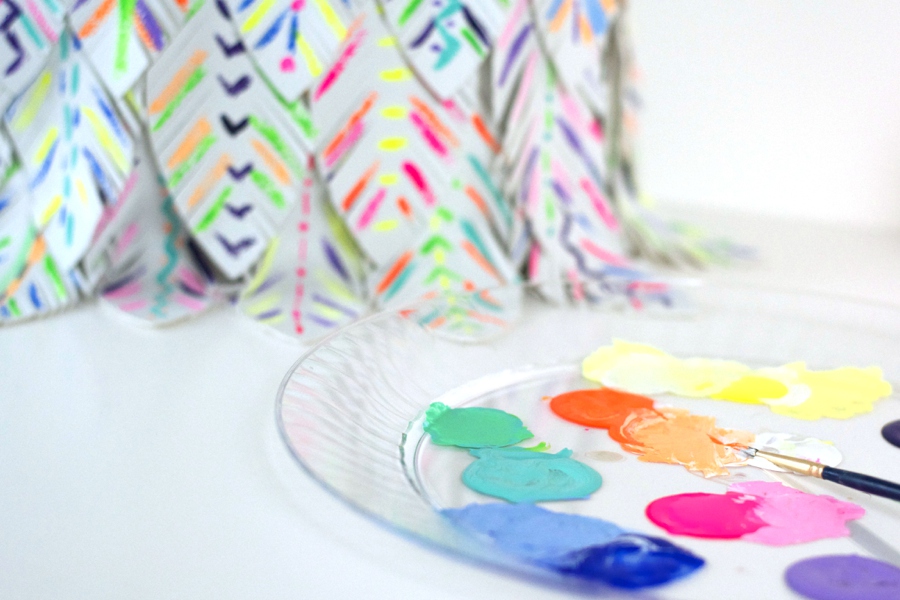 MIx & match colors and patterns until you have a bright, bold, and beautiful assortment.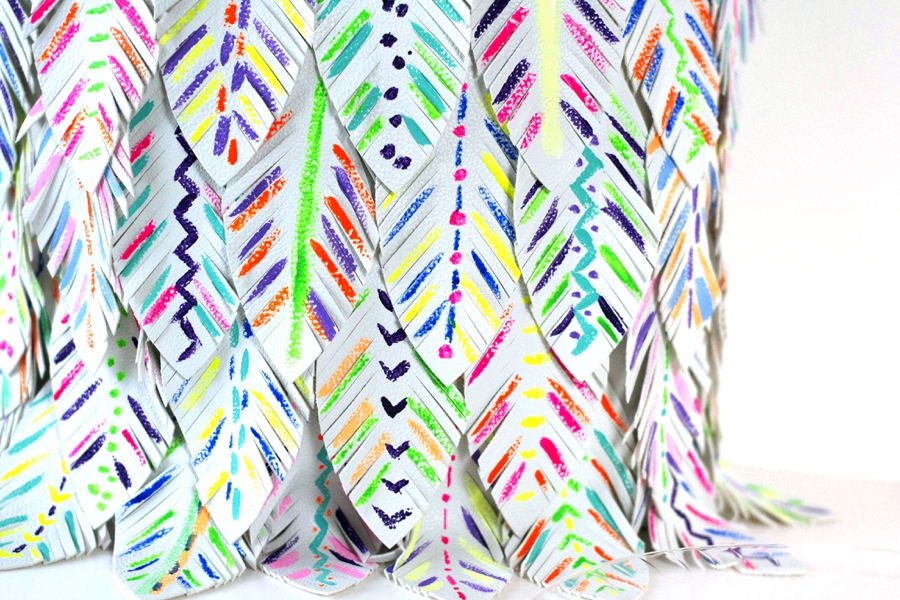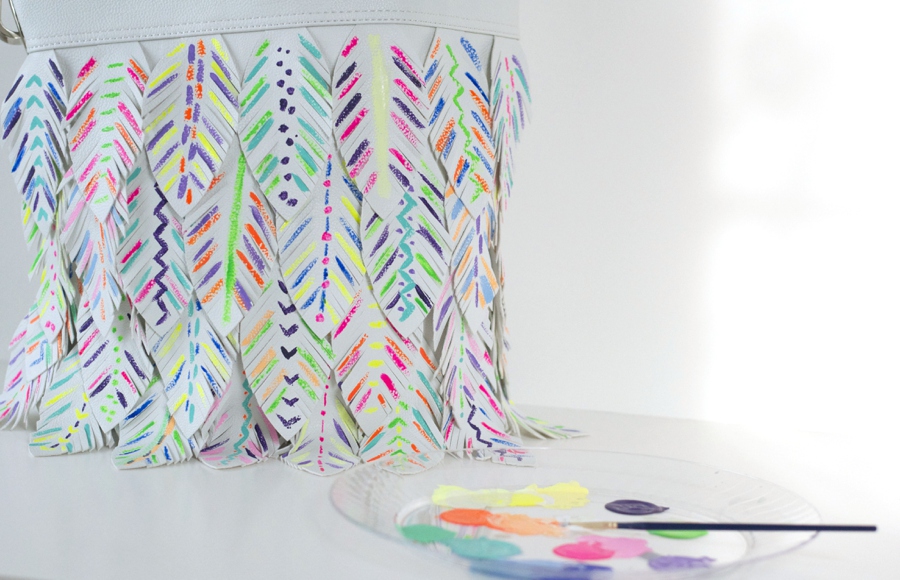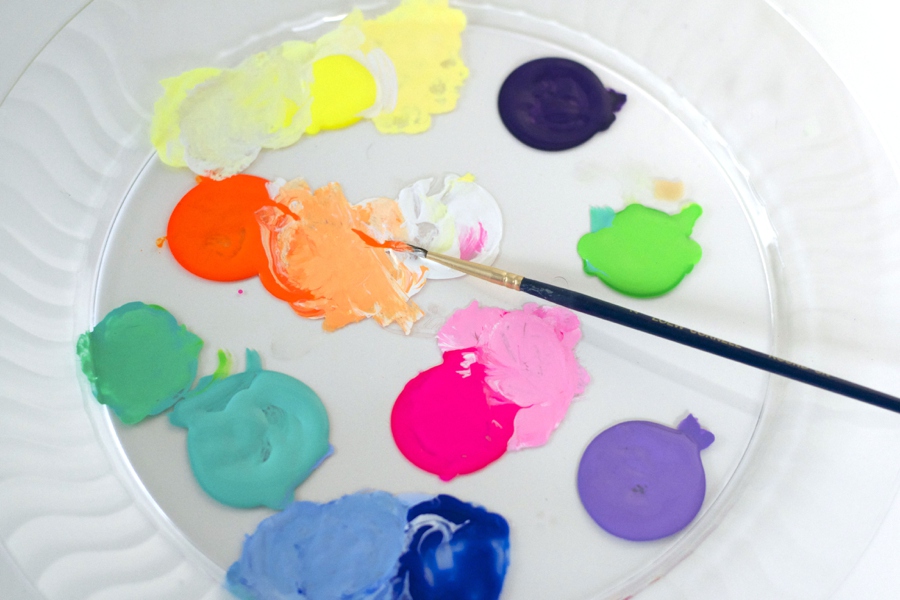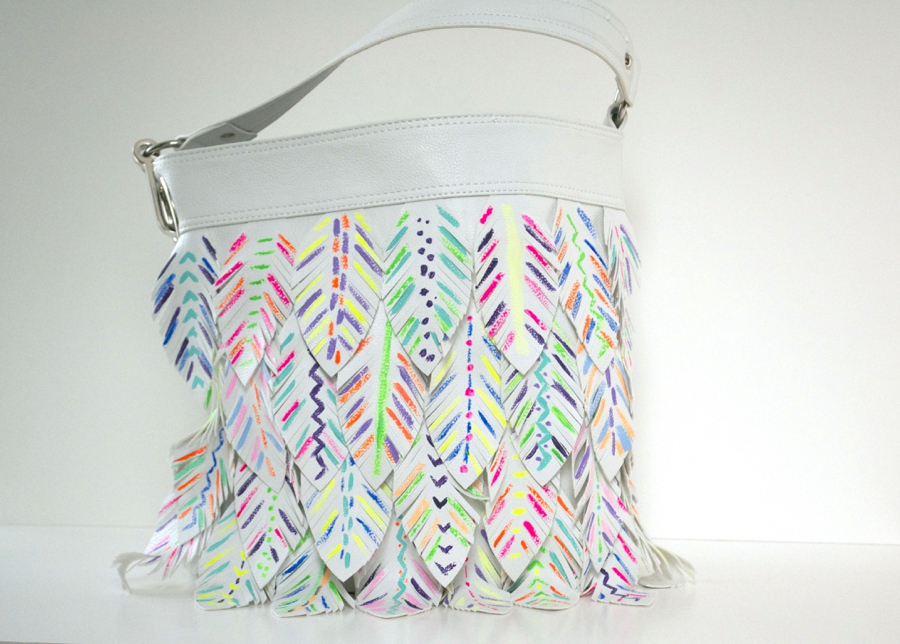 It's that easy, and  just in time for summer!