Hey! Guess what?? There's an awesome giveaway going on here!
Here at Love Colorful I believe in Love, in all its definitions and forms. So why not show it a little?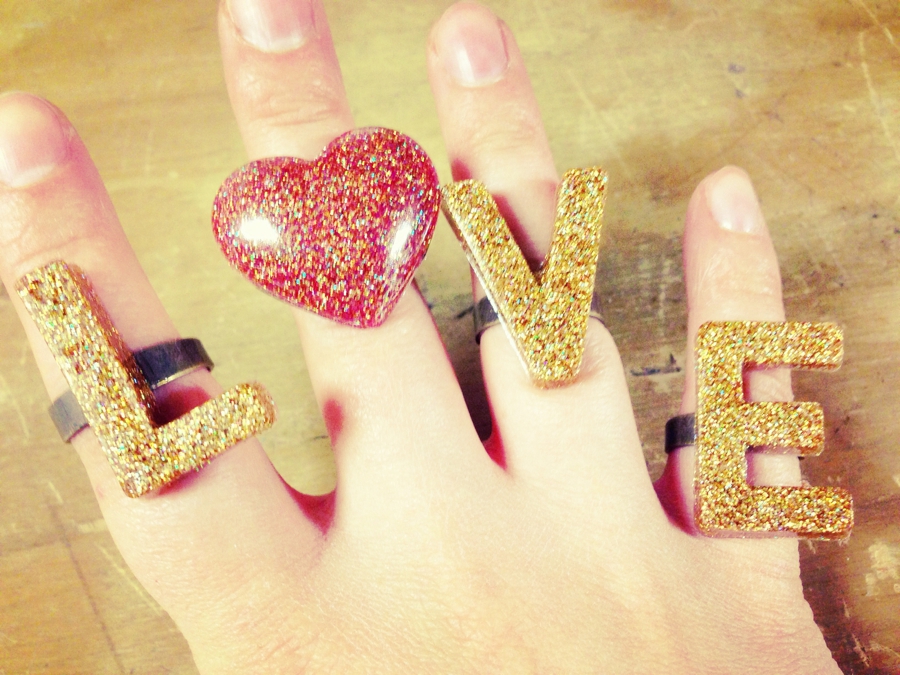 To enter to win this set of 4 handmade glitter resin rings that spell out "L❤VE" simply leave a comment below with how and/or why you like to share love.  It can be as simple as replacing an empty roll of toilet paper (which I totally do, btw) or as big as having started up a charity to raise money for a good cause.
(It would also be kind of nice of you to like the Love Colorful Facebook page, but this isn't necessary to win)
Comments must be in by midnight EST on Thursday February 28th. A winner will be chosen on Friday, March 1st. :)
(Giveaway open to US & CAN Residents)
UPDATE (3/1/13)
CONGRATULATIONS to Michelle P. for being our lucky winner!!
Thanks to all of you who shared how you show the love, though. You're all so gosh darn sweet :)