Hey there! Ok, I know you've seen a bunch of trees up on here, but hey, they are just so darn easy and fun to make I can't help myself!  Using Sis Boom Clip Art we've already made a Sequin Flower Tree and a Striped Heart Tree, but this week we're going with a Glitter Scallop Tree!
As you probably have guessed by now, we're using the Glitter Textures Clip Art (yup! the same ones we used for the Happy Home Banner, except this time we're using the smaller, original sizes!)
Since we've been through this quite a few times, I think we can get by with just a few pictures – sound good? Simply print your clip art on 8 1/2″ x 11″ paper (either plain white paper & glue or you can use sticker backed sheets to help the squares stick to each other)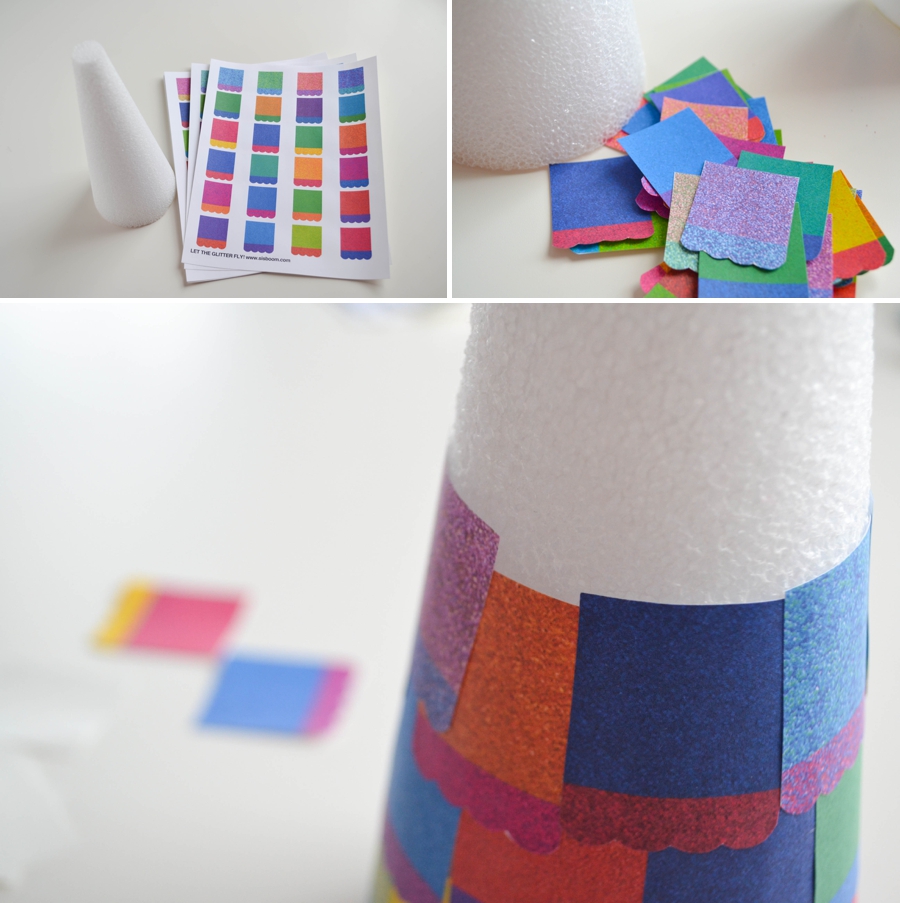 All you'll really need is a tiny bit of patience!