Since I know you all just couldn't get enough of my own holiday bow dress, here is a little glimpse into my bow dress collaboration with Bliss Bridal in Cheshire, CT!
Jess and her team at Bliss are the ones who helped me pull everything together for my wedding dress, so when we got to talking about a bridal bow dress for the shop window I was more than happy to help!  I spent six hours making two bow dresses – a white bridal gown with silver and pink accents (to match their shop!) and a fun, colorful bridesmaid's dress.  It was a long day full of hot glue, spray glitter, and a TON of bows, but I had so much fun and it was all well worth it!
Here are some pictures from the day (courtesy of my super helpful and patient husband!)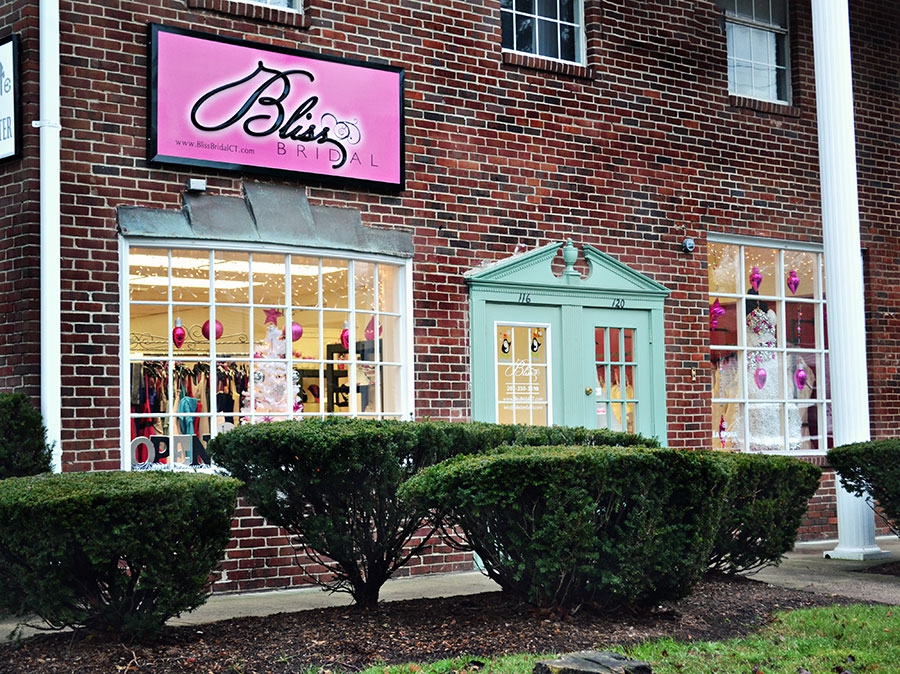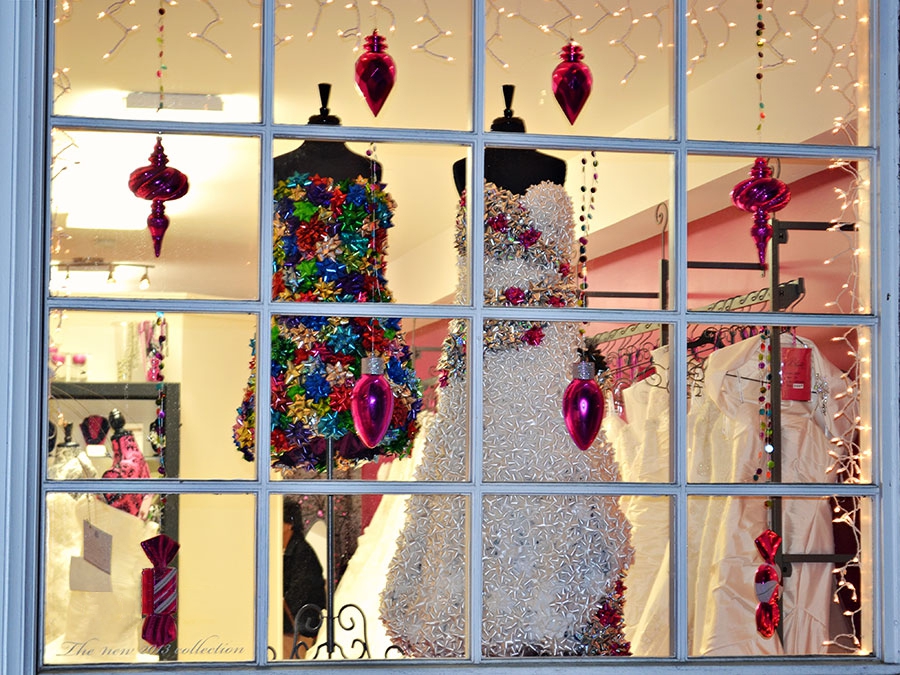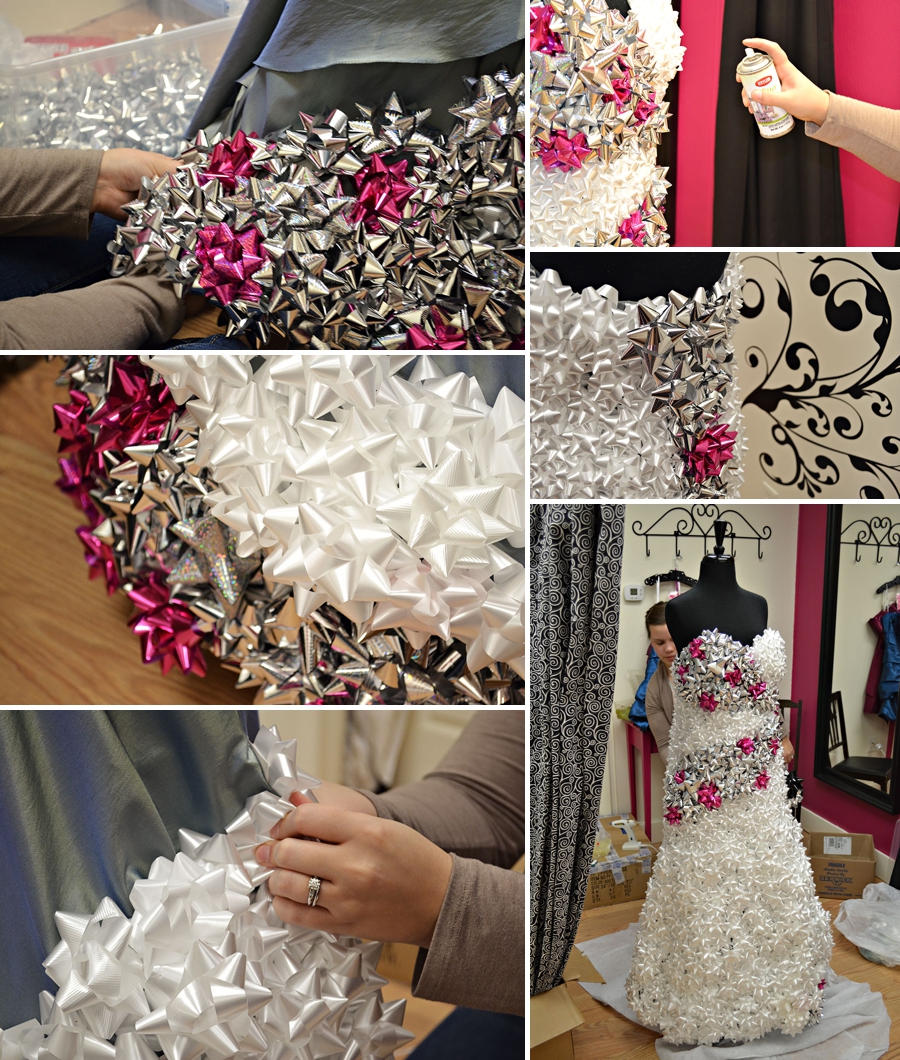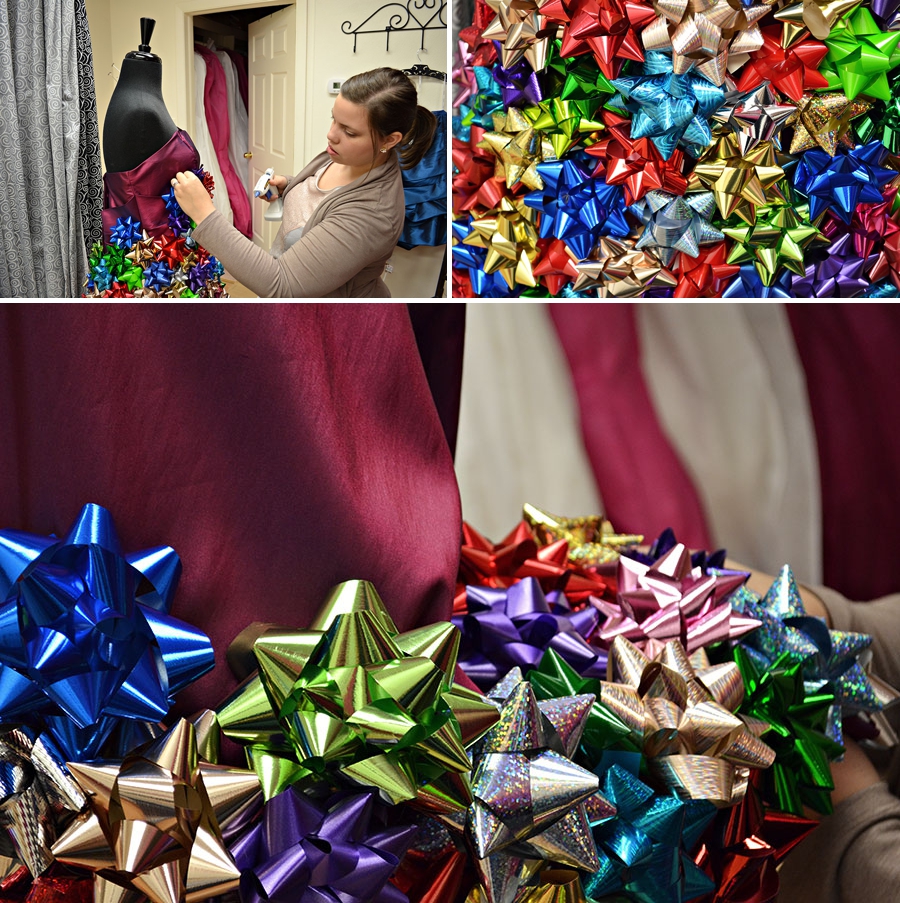 If you're in the area, go check out how awesome they look in person!