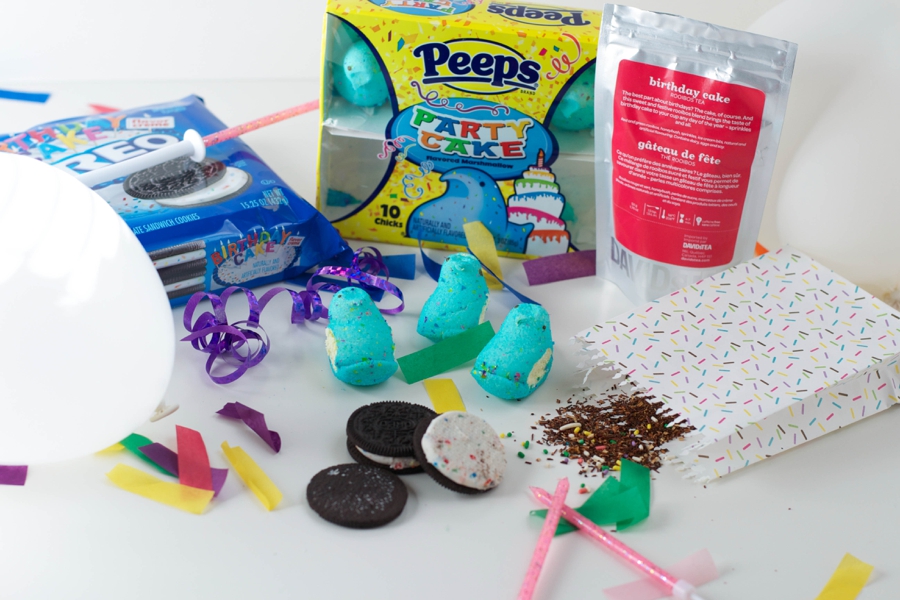 Who doesn't love a good birthday? I know I do! Cake, balloons, presents, fun surprises – what's not to like?  Looking for something a little different, though? Something a little out of the ordinary? Look no further, for I've found you guys three super cool birthday cake alternatives that would make a perfect gift and/or sweet to get your celebration started.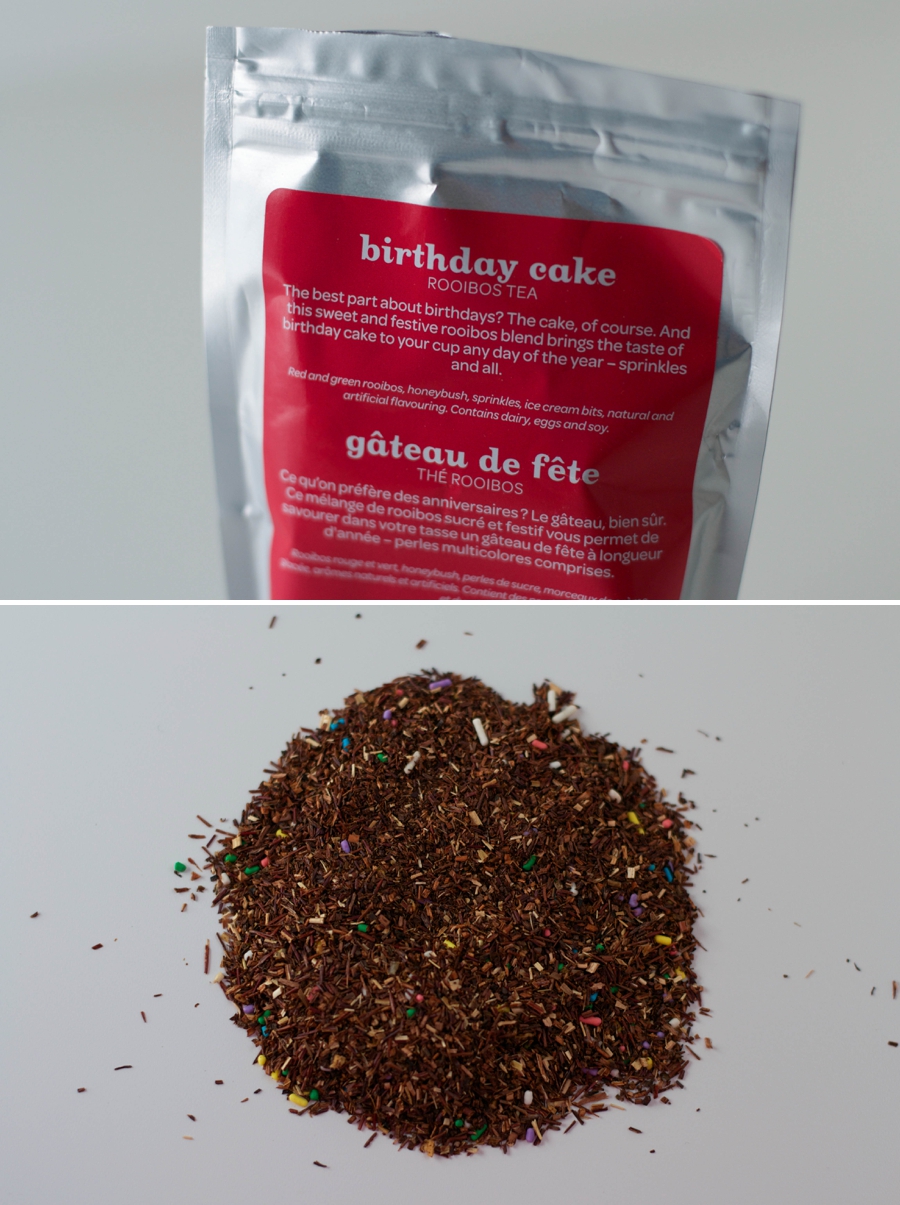 1. Birthday Cake Tea
Good news! Now you can eat your cake – and drink it too!! (And no, I'm not talking cake flavored booze here folks – that's an entirely different party altogether…) Thanks to the geniuses over at David's Tea who thought up adding SPRINKLES and ICE CREAM BITS to a lovely rooibos, you can now celebrate the day of your birth with a healthy, low-cal, caffeine free beverage. How sweet is that?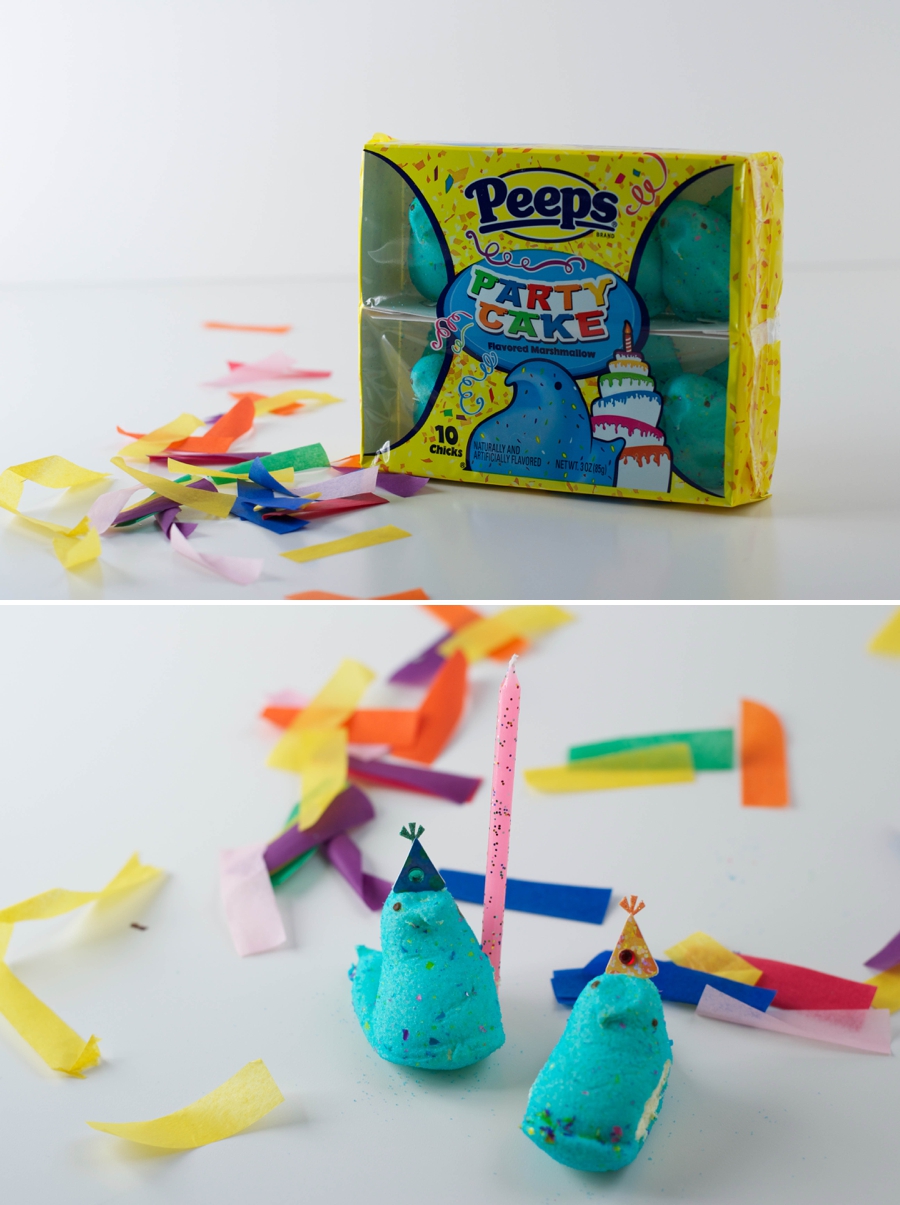 2. Party Cake Peeps
I really didn't think Peeps could get any cooler, but then they went and added colored speckles and a cake flavoring. Brilliant. Add some birthday candles and we've got a festive new take on peep jousting. Such party animals! (*little party hats not included)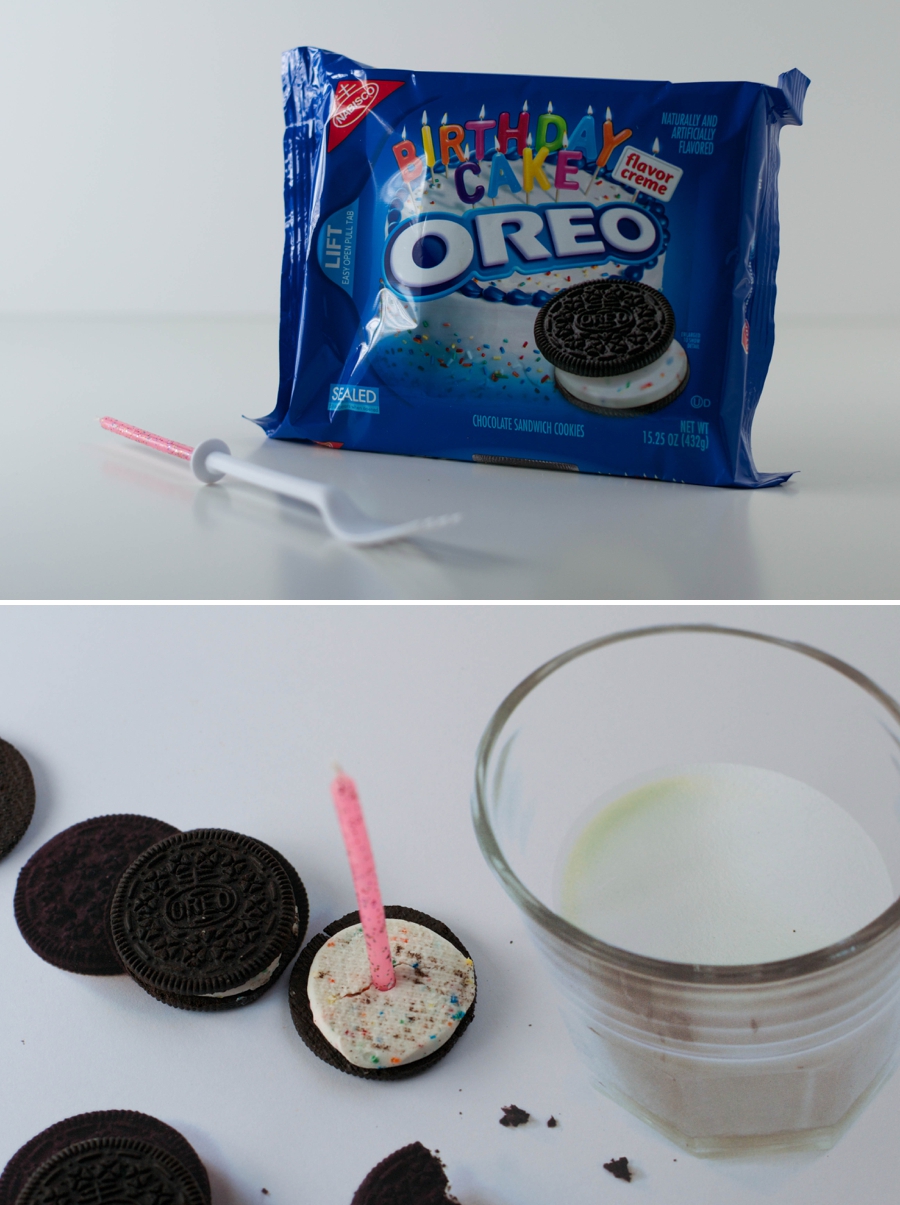 3. Birthday Cake Oreos
The oreo. So classic. And apparently 100 years old – clearly these guys have been around the birthday block. Grab an ice cold glass of milk and each cookie is like its own little piece of happiness. Birthday's best loved cookie.
So there you have it, folks. Three awesome birthday cake treats, because some way, some how, you just have to have cake for your birthday. As Julia Child once said, "A party without cake is just a meeting."
So true, Julia.
Sooo true.