Hey everyone! I've got a brand new project for you, just in time for Easter!
To make these little beauties, you will need some white felt, glitter glue, a piece of craft foam (I like to use Airtex – I can get it in squares from my local craft store), needle & thread, sequin pins, fabric/felt glue, and some sequin strands.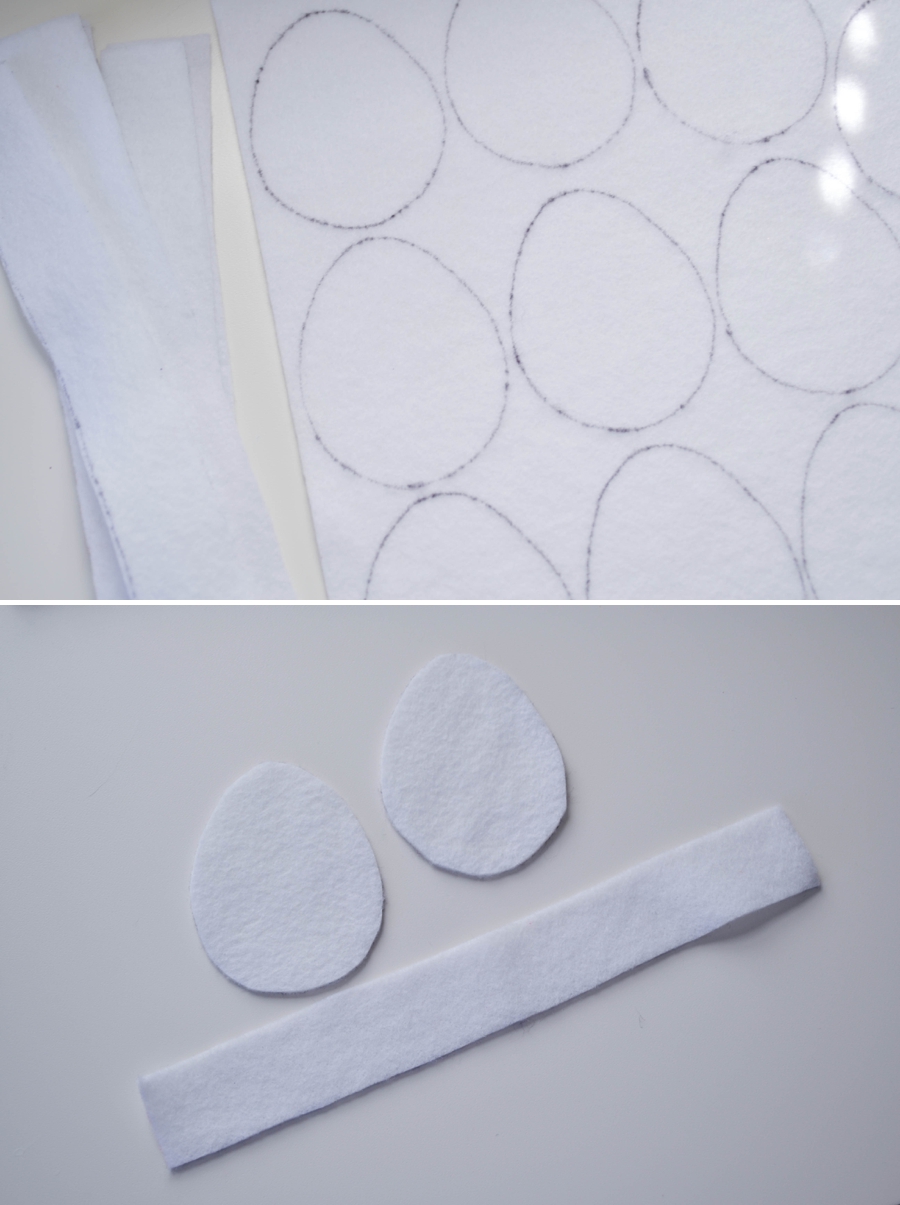 Start by tracing & cutting out an egg shape onto the white felt. (You can either find an egg picture online, draw a template, or buy these cutie clip art eggs which can be used for a lot of other fun Spring & Easter projects, too!) You will also need to cut out a rectangular strip that can go around the edge of your foam (the size will depend on the size egg and depth of foam you use – I promise this will make sense when you see the pictures below!)  For each egg you will need 2 egg cutouts and one strip.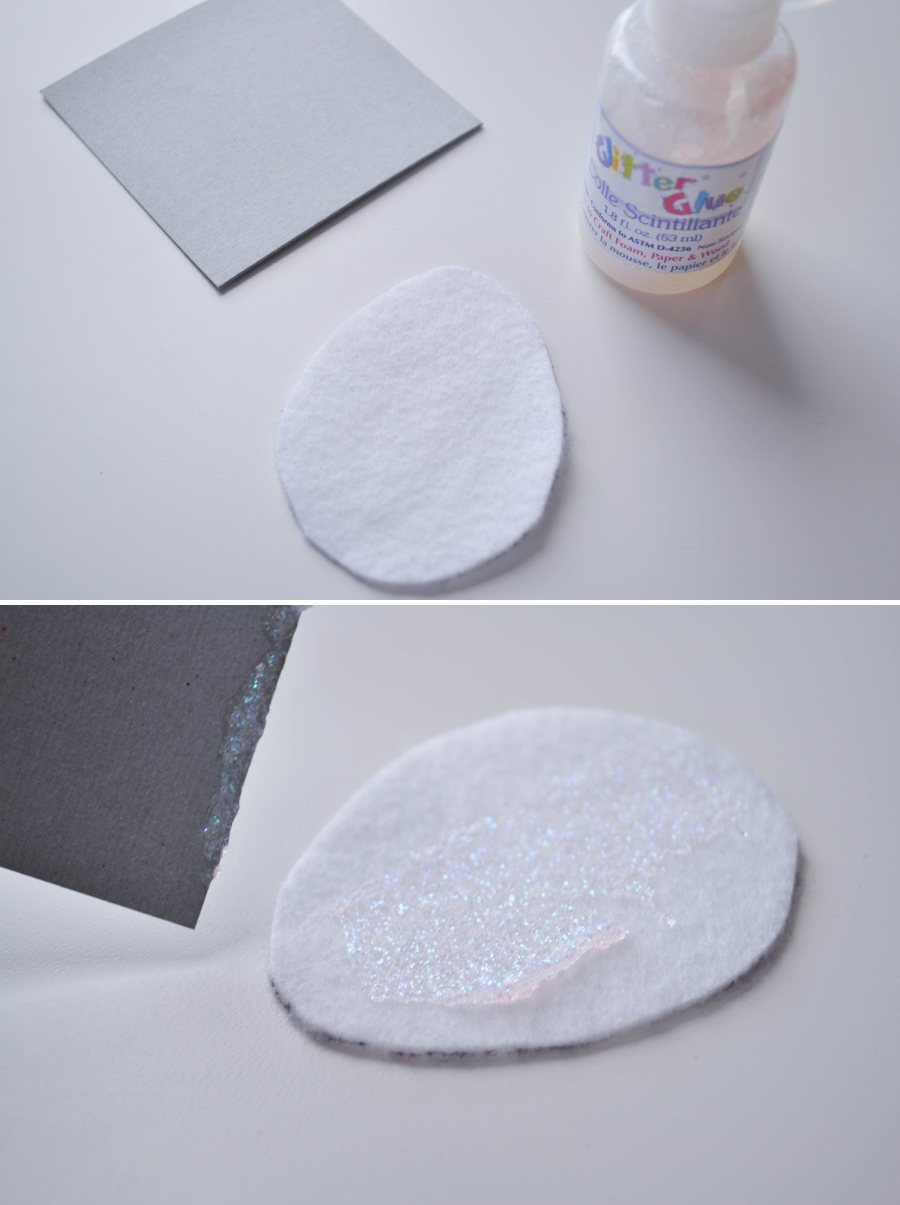 To make your eggs nice and sparkly, cover one side of each egg and the strip with a little glitter glue. You can use the side of a piece of scrap cardboard to spread it out over the felt.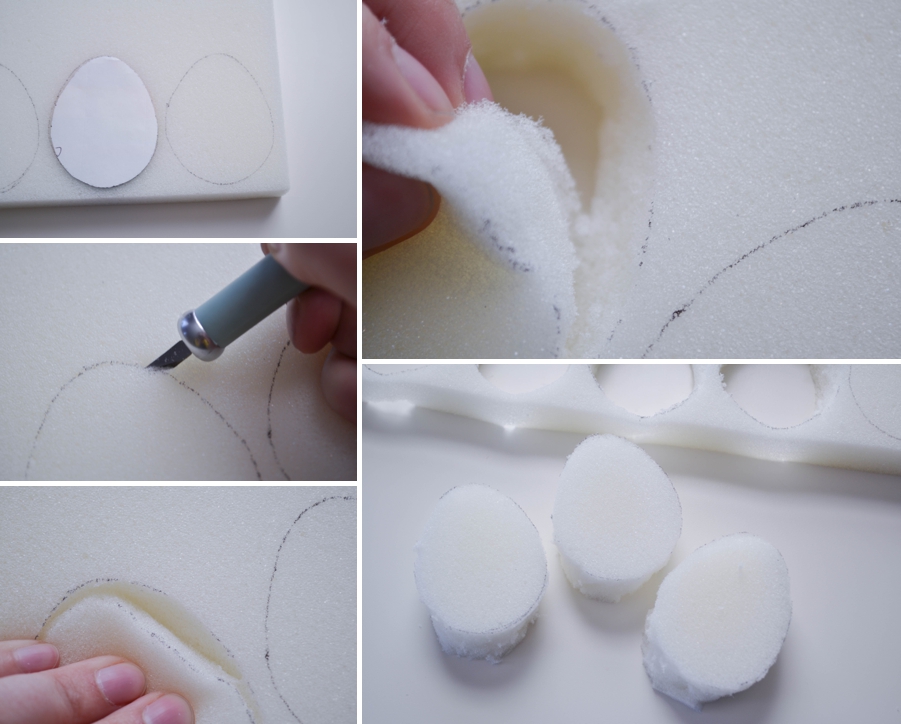 While you're waiting for those to dry, use your egg template to trace the shape onto the foam. Using a craft knife, cut out each egg. Just keep 'tracing" the shape with your knife until you break through to the other side. It doesn't have to be prefect as long as you get the basic shape cut out.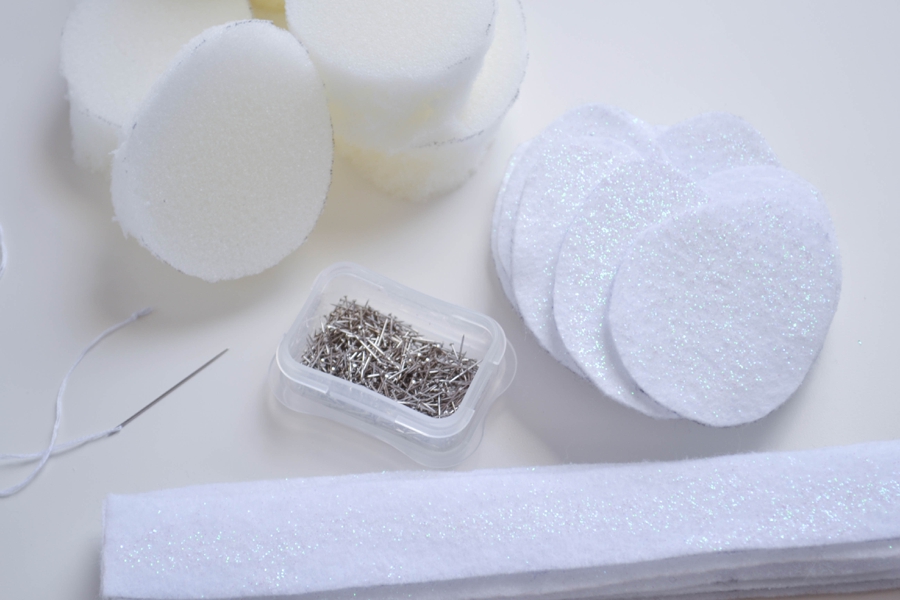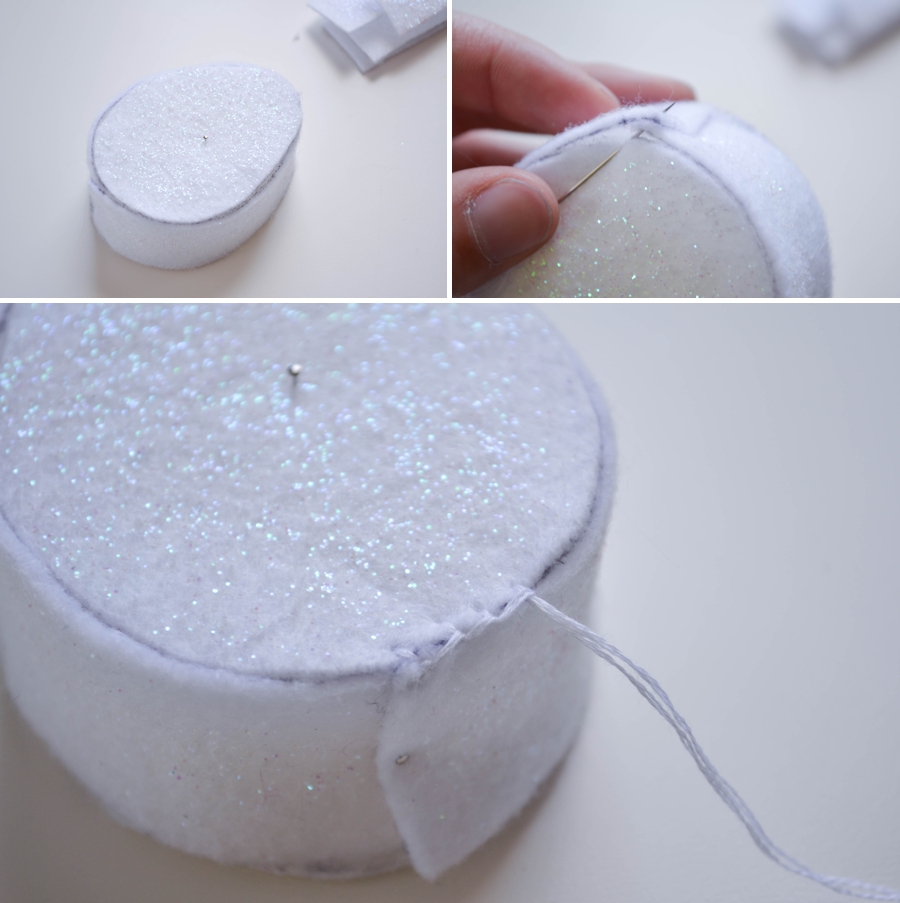 Pin your felt pieces to the foam eggs and stitch around the edges.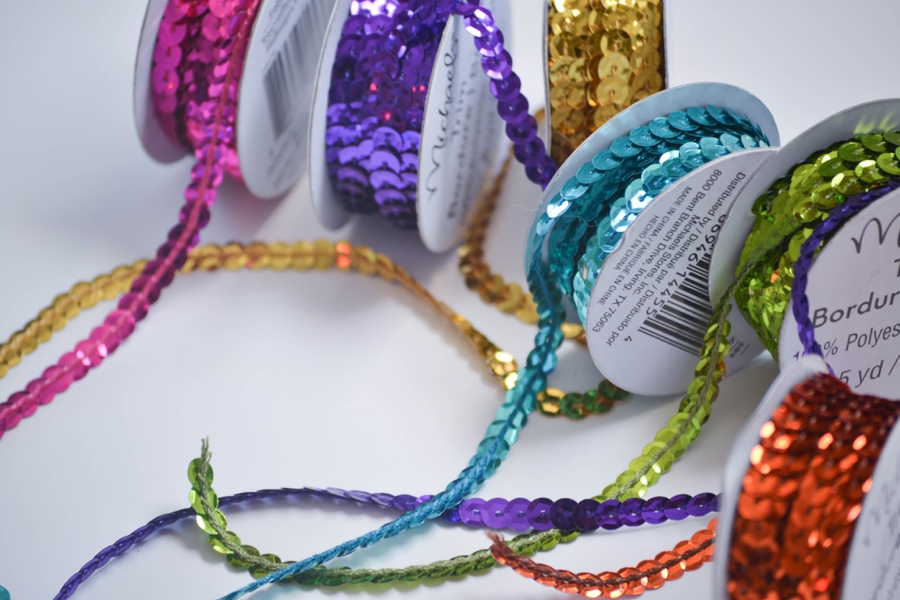 Use some sequin strands (or loose sequins) to decorate! (I found a combination of gluing the strands and using some sequin pins worked best to get them to stay in place)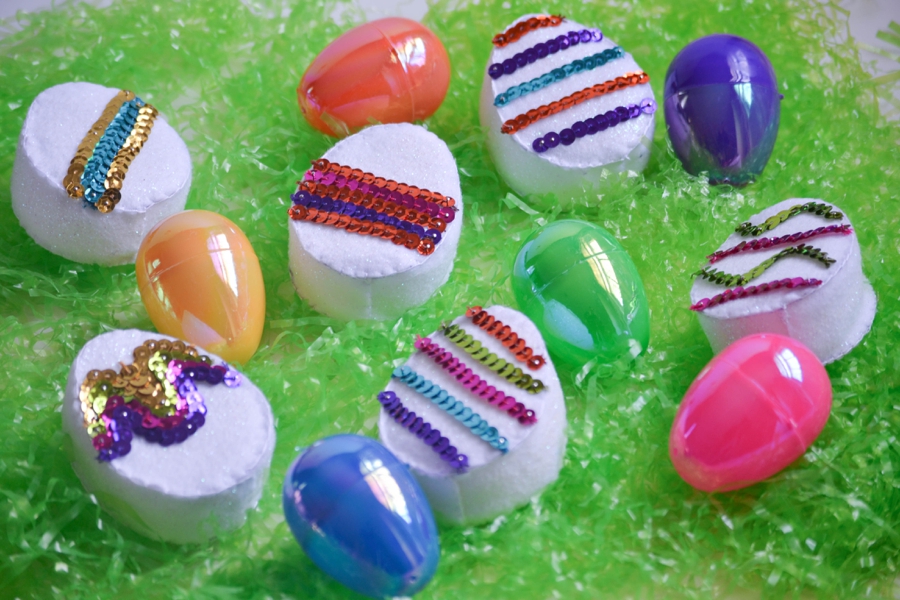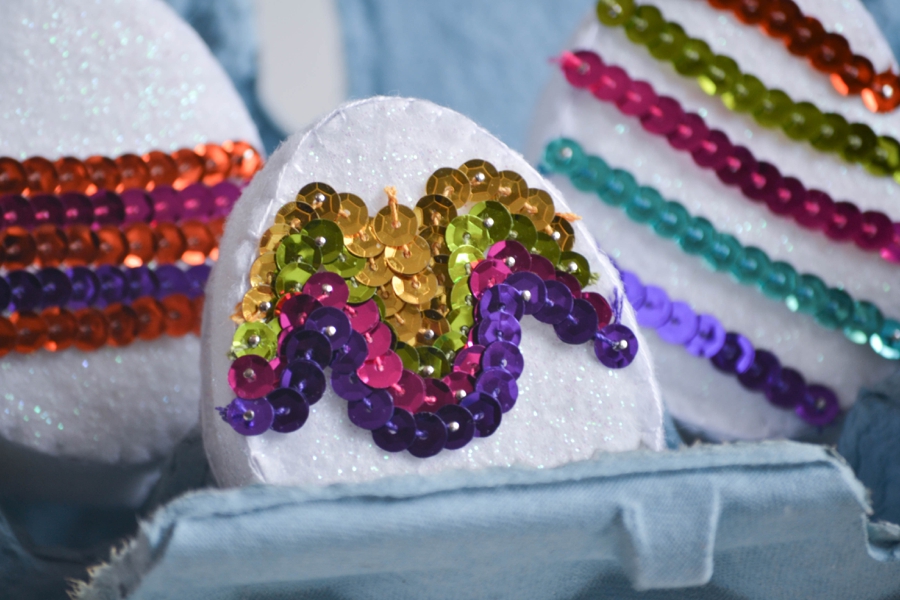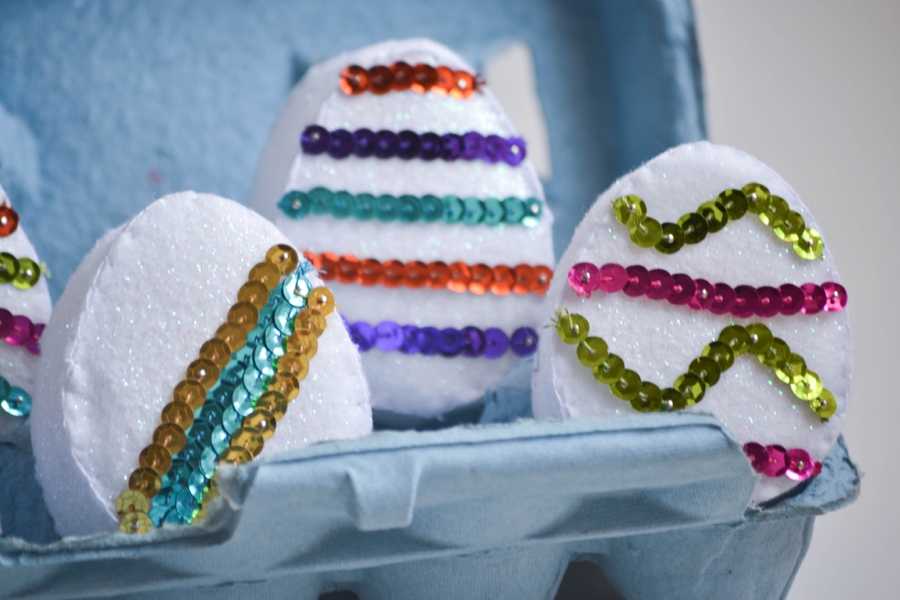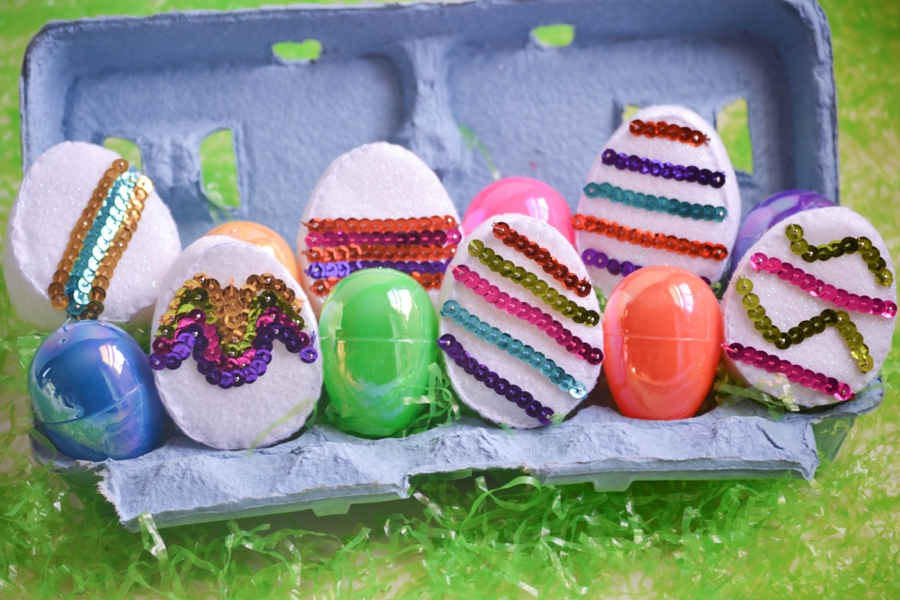 Have fun playing around with different variations – how about some colored felt for colored eggs? Or using glitter glue and beads to decorate?