Welcome to the very first Sis Boom Clip Art Series post! I'm all sorts of excited to share with you some super cute charm bracelets made with Sis Boom's Confetti Hearts clip art!!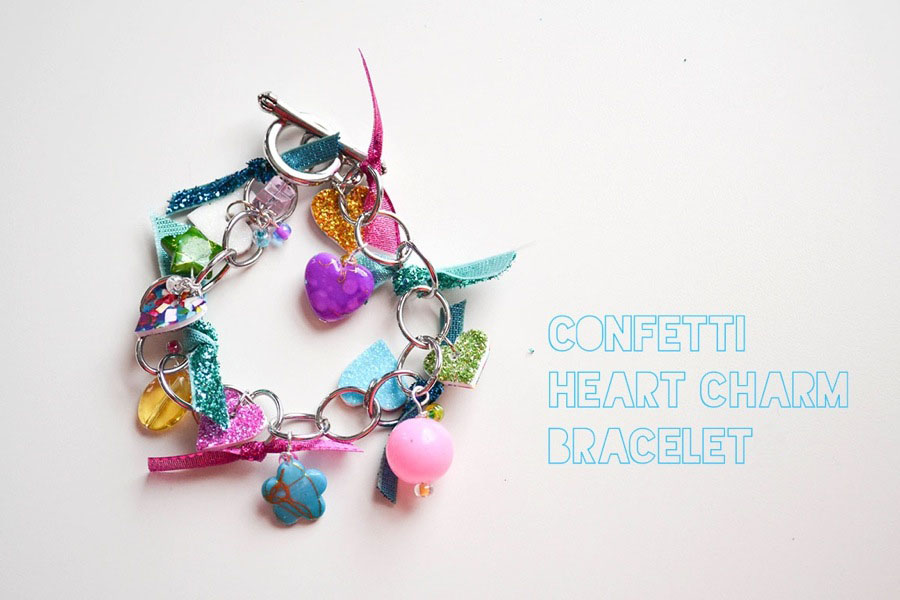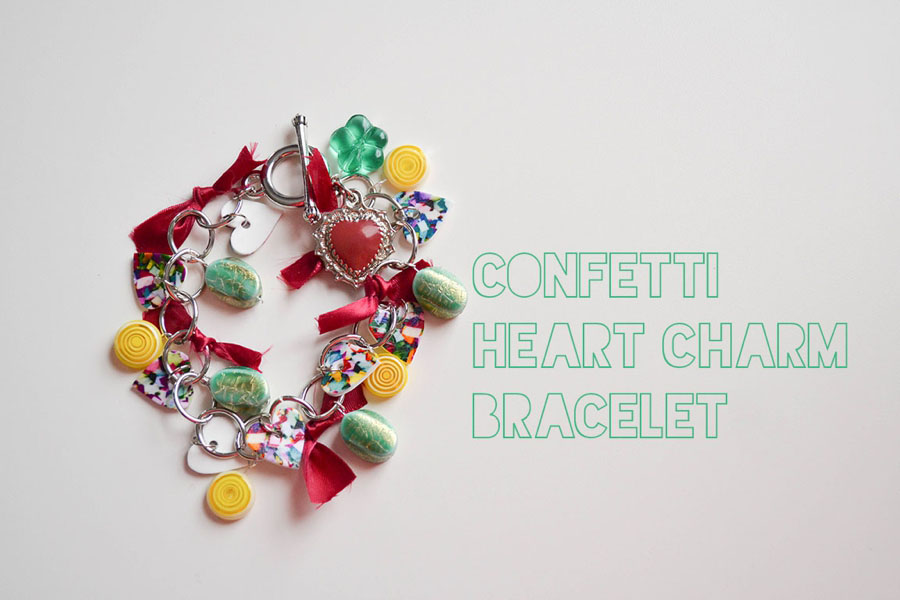 To start, you will need the following:
–Sis Boom Confetti Hearts clip art file
-Shrinky Dinks Inkjet Paper (make sure you get the kind of Shrinky Dinks that specifically say they can be used in an inkjet printer!)
-paper hole punch
-glitter
-glue
-charm bracelet chain
-7 mm jump rings
-an assortment of jewelry beads, findings, and ribbon
Start by printing out the confetti hearts on a piece of the Shrinky Dink paper. **As per the Shrinky Dink instructions, be sure to brighten your image before printing – when you bake the pieces the color becomes darker.  I opened the confetti hearts file in Photoshop, went to Image > Adjustments > Brightness/Contrast and set the brightness to 100 and the contrast at 30.  (You can play around with these numbers to get slightly different color effects). You can achieve the same effect in most photo editing programs, so as long as you have something to open the .png file in,  you should be able to find a brightness option.
Once printed, cut out the hearts and use a paper punch to punch a hole in the top of each heart.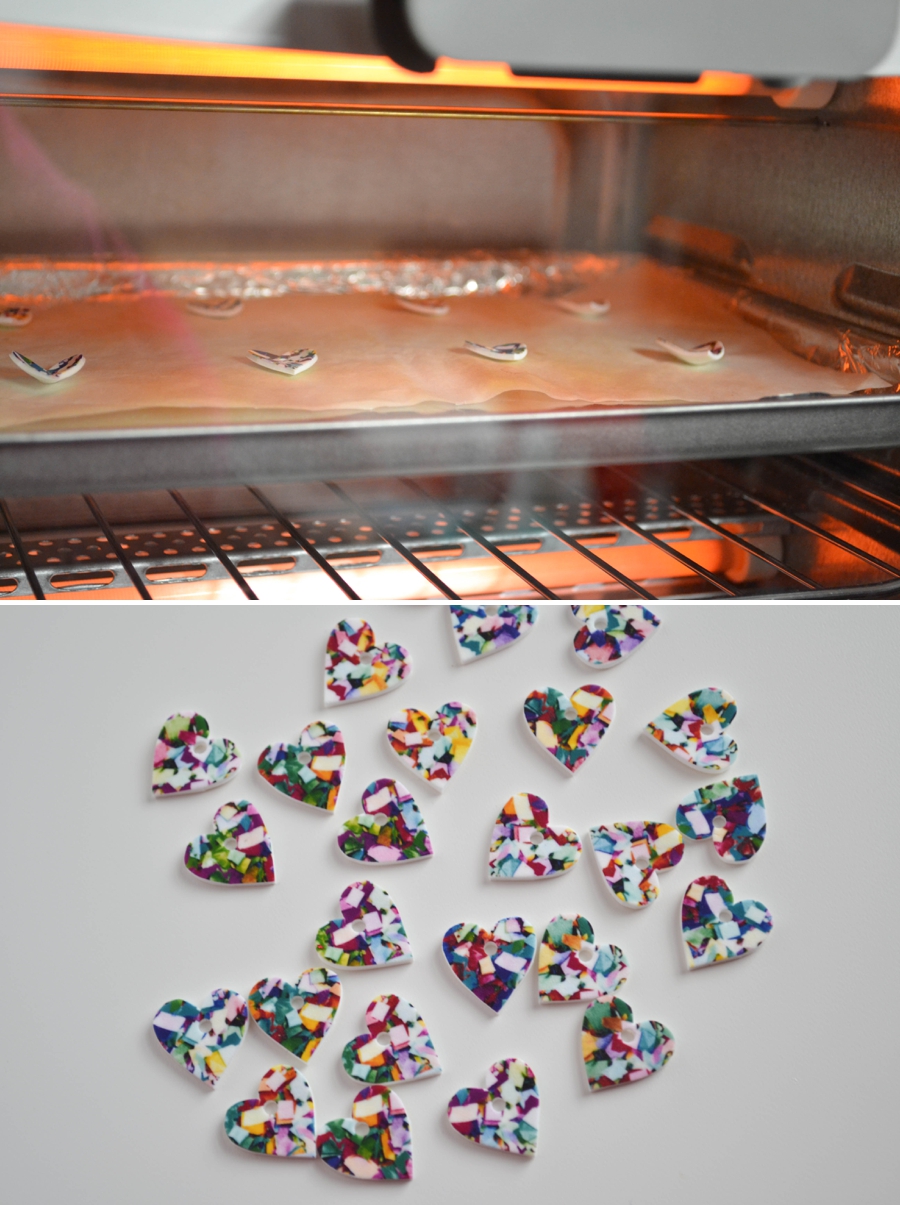 Bake in a toaster oven according the the Shrinky Dink instructions. It's so much fun to watch the magic that happens in a very short period of time!
To jazz up the back side of each heart, I simply dabbed a little glue, sprinkled some glitter, and voila! Now they have confetti AND are sparkly! (You can seal with a little Modge Podge to make sure the glitter stays put!) You can also just leave the backs white, or even paint them a solid color depending on the look you're going for.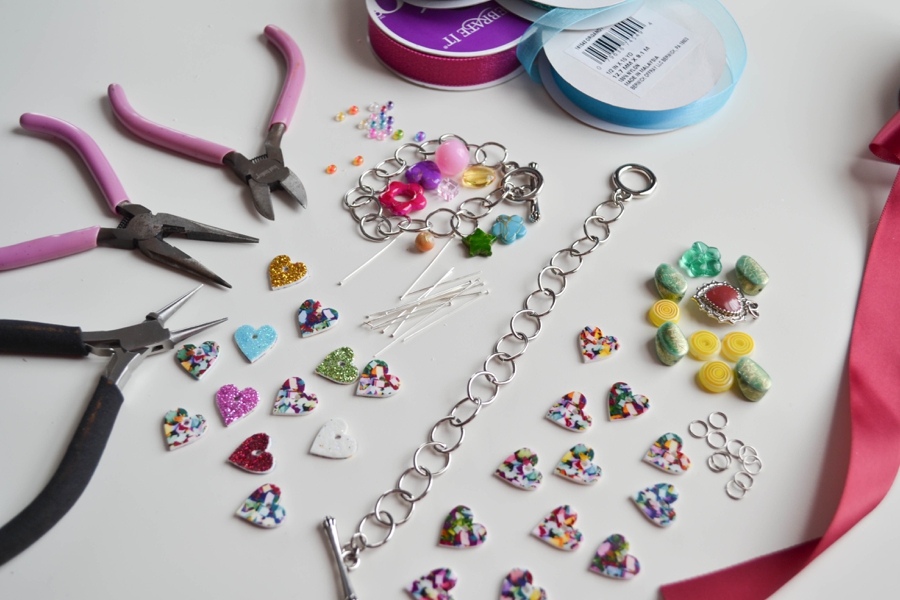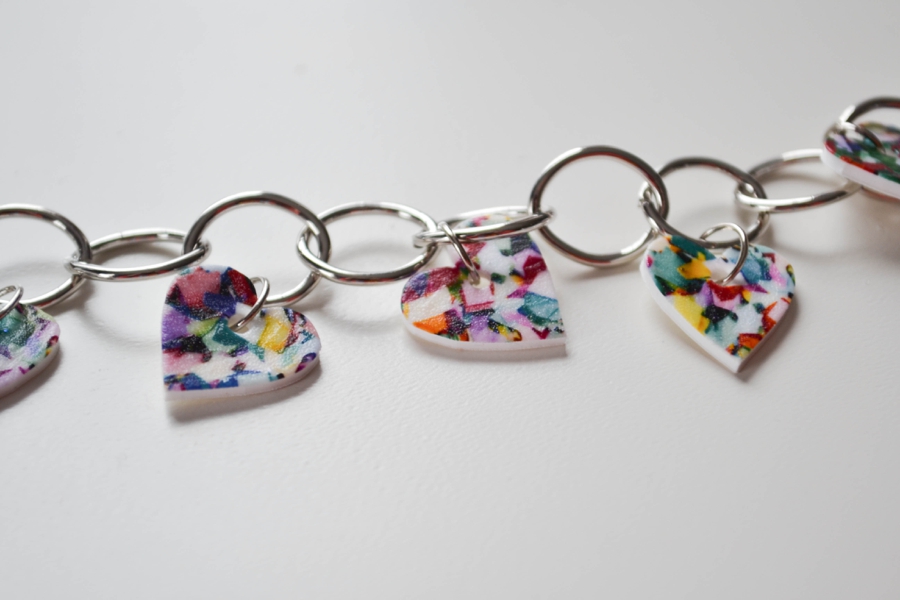 Next, gather up some jewelry supplies and attach the heart charms, beads, and ribbon to the bracelet.  As you will see, I chose to make a couple different ones!
The possibilities are endless!! Here is my more colorful, bright, happy version: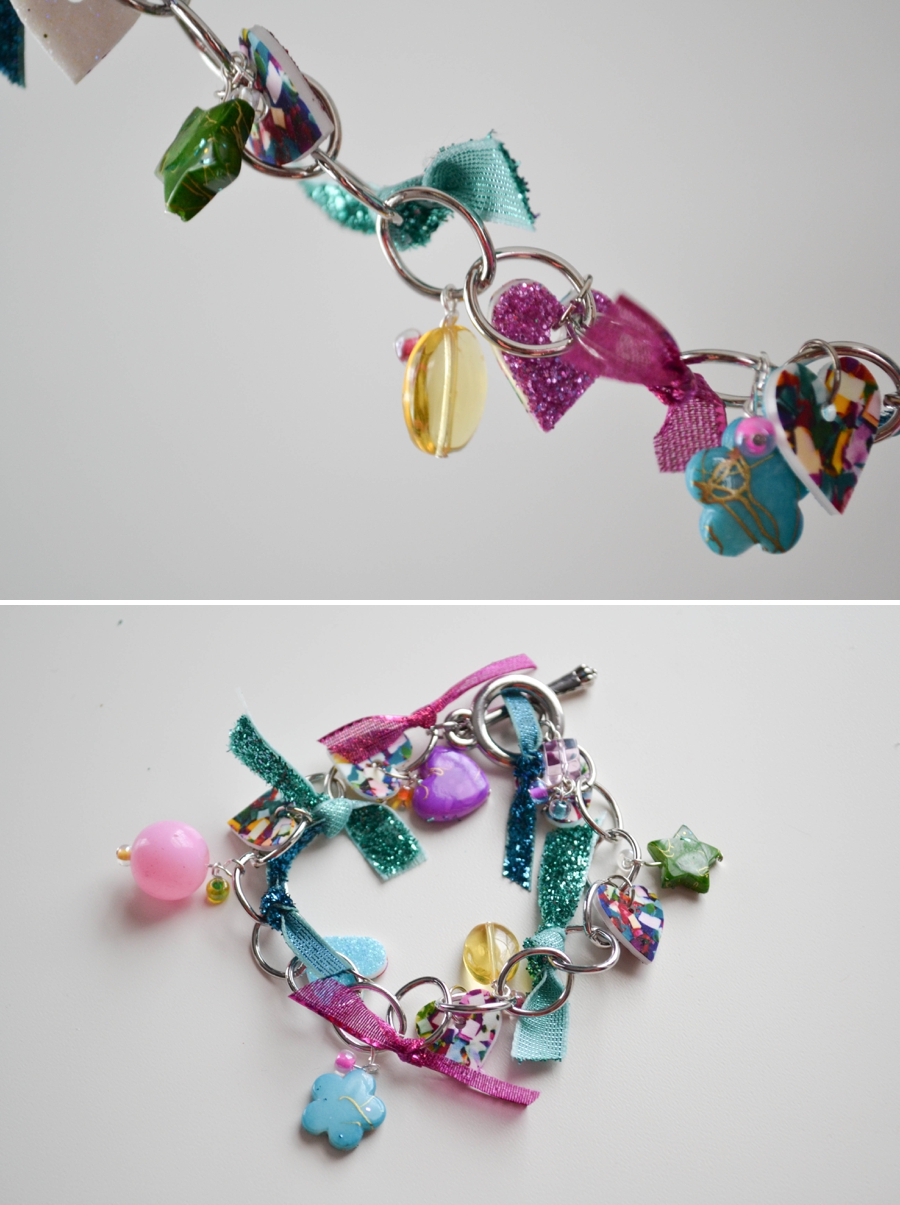 And here is one that has a more vintage feel (maybe because I used some up-cycled green iridescent beads!)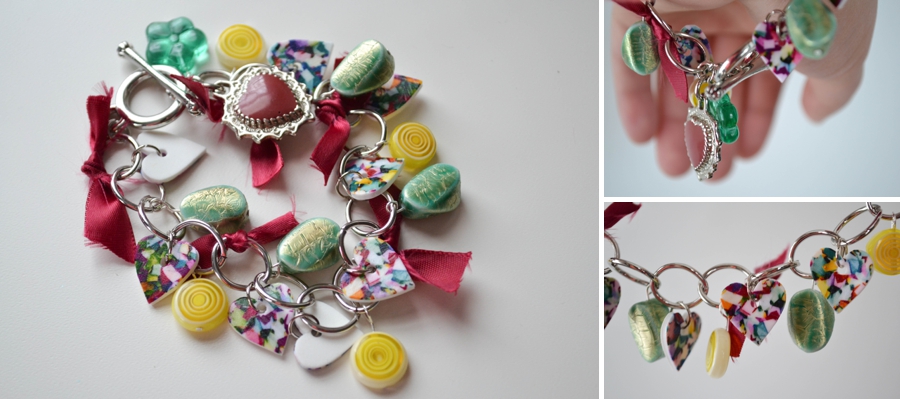 We'd love to see what charm bracelets you come up with! Send pictures! :)