Hey, everyone! I am so honored to share with you some really exciting news: Love Colorful & Sis Boom are teaming up to bring you some super awesome, sparkly, happy craft projects!!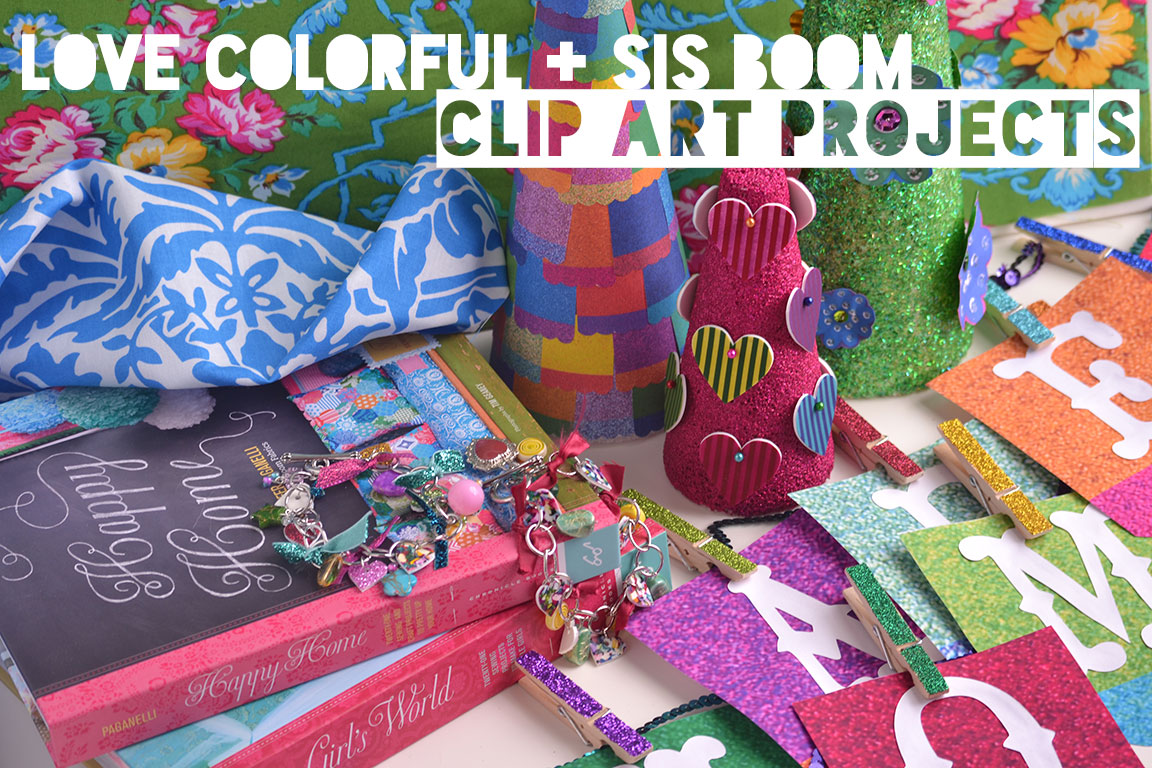 For those of you who may not already know of  Sis Boom, it is a company by designer/author/crafter extraordinaire Jennifer Paganelli in which she creates super colorful fabrics and decor pieces that will make you and your home bright & happy.

In addition to the patterns and products already available in her shop, Sis boom is also now offering downloadable clip art – and that's where I'm going to step in and help you guys out! :)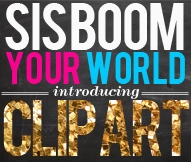 Each week I'll be posting up a colorful new project for you to try using some of the clip art files.  From confetti hearts to vintage ephemera, the clip art is already inspiring by itself, but in case you're in the market for a little more creative inspiration, I'm here to offer up a little guidance (and some glitter!)
The first project will be going up this Friday, March 1st, so be sure to stop on by here and check it out!  Want to get a jump start on the clip art craze? Go here to get yours now!  As you can see, they are all so pretty and versatile – and totally affordable when you think of all the mileage we'll get out of them!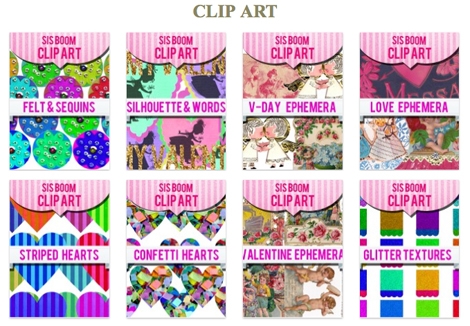 To learn more about Jennifer & Sis Boom, go take a stroll around her website, sisboom.com. And remember to check back here on Fridays for new clip art projects!