It's that time of year when love is in the air, so what better way to celebrate than with a lovely little craft?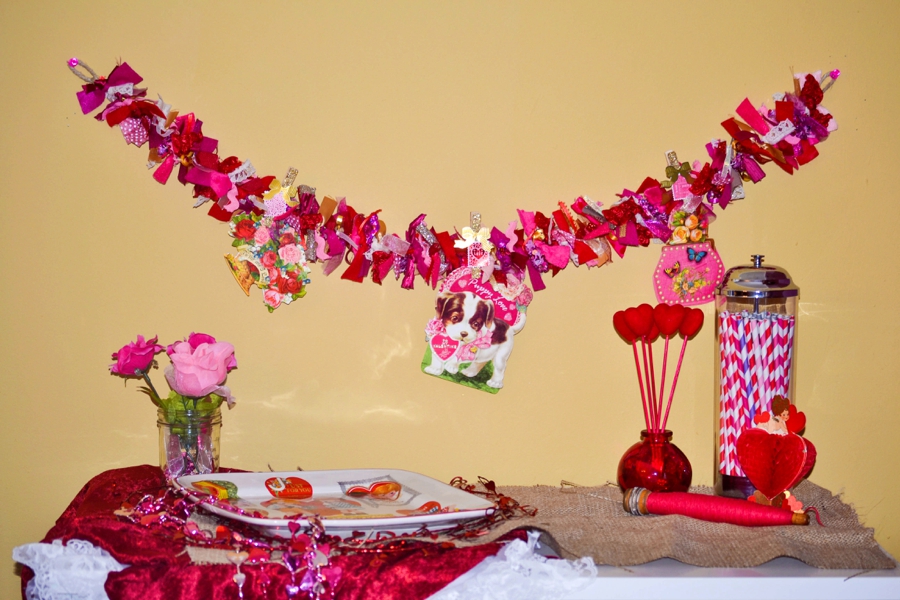 Here's a simple DIY garland that's super easy and quick to make.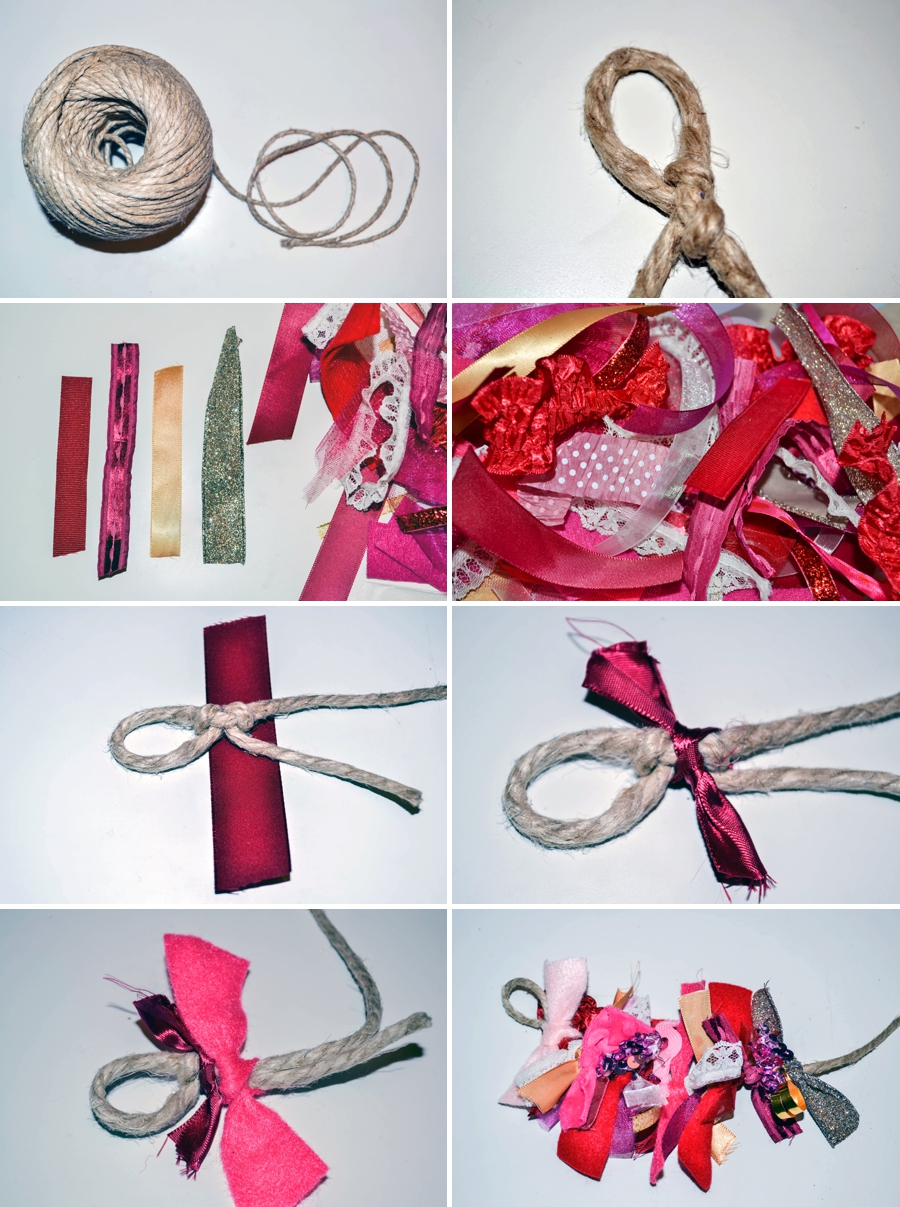 Basically all you need is a piece of twine and some small pieces of fabric/ribbon/felt/etc. (A great way to use up some scraps!) Tie a loop at each end of the twine, then fill in the length of it by tying on each ribbon.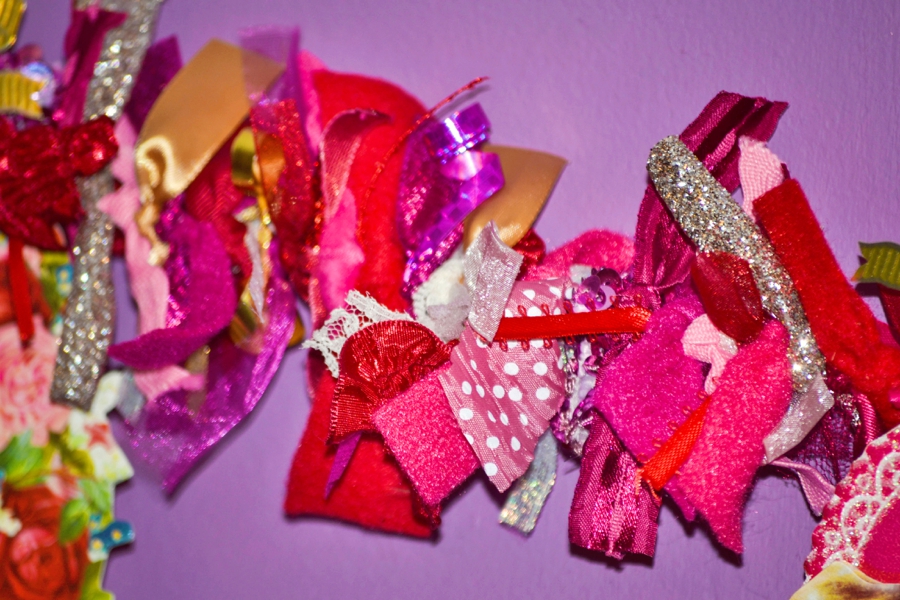 Want to use your garland to hold the cute valentine's you'll be getting from all your secret admirers?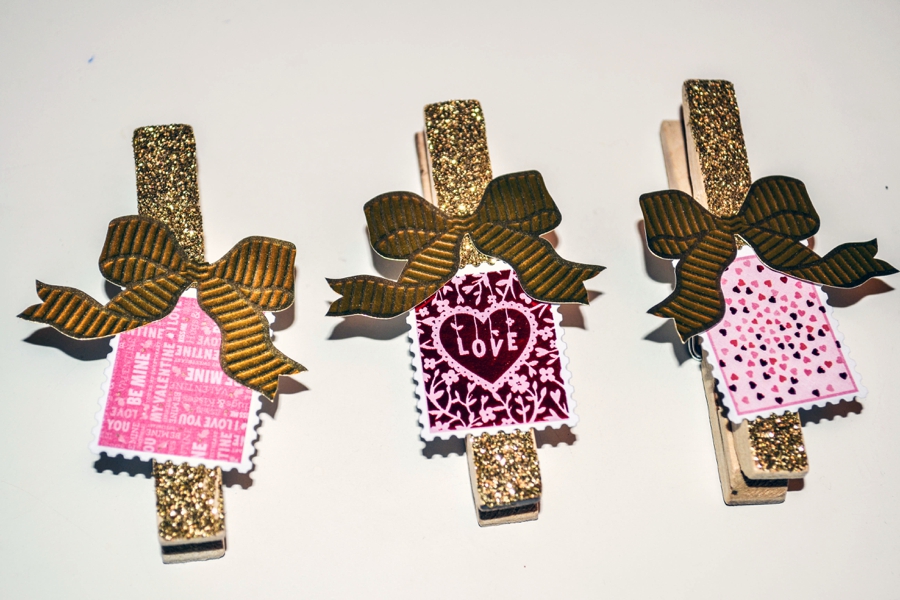 Glitter one side of a plain clothespin, then embellish with some festive stickers.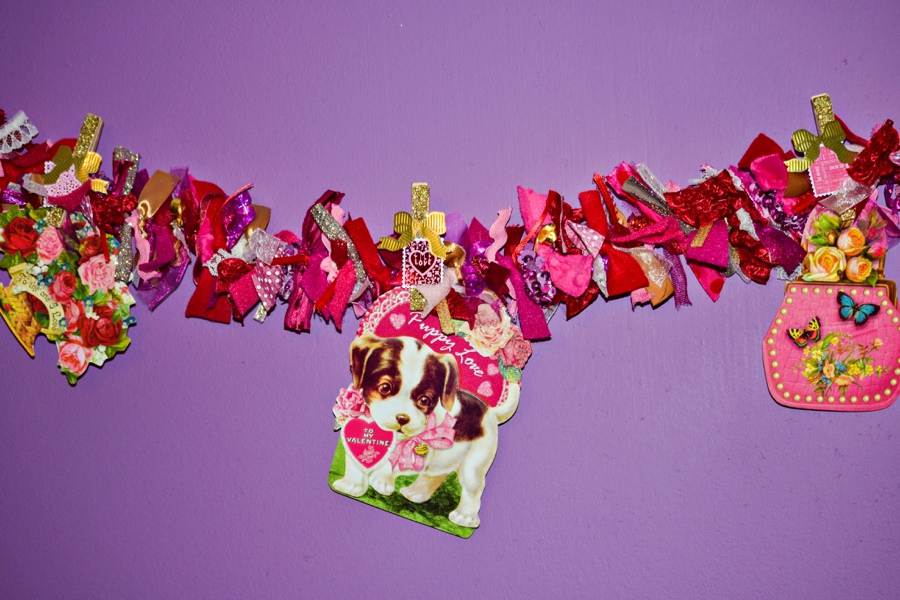 Once the clothespins are dry, use them to hang up your cards!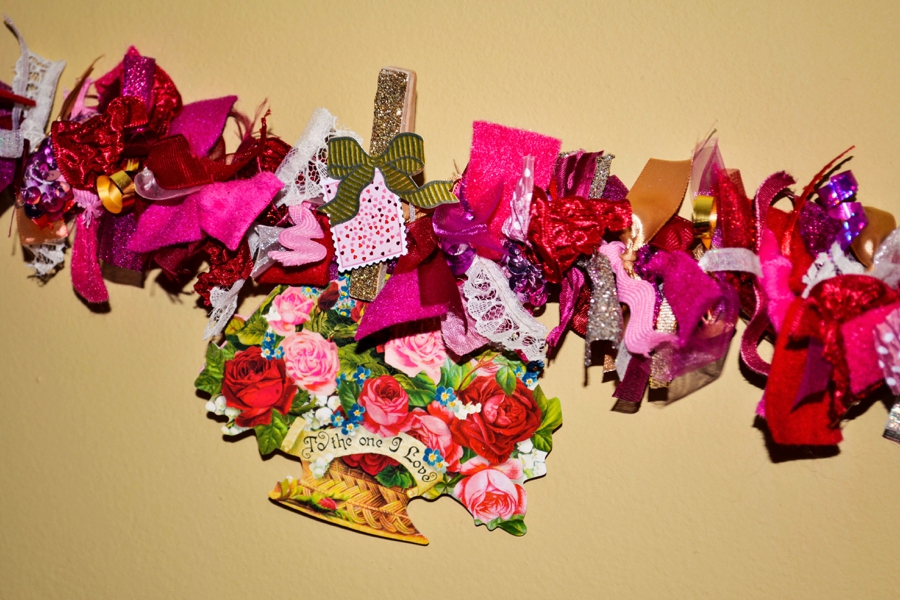 This would also work really well for any holiday or celebration – just change up the colors! You could also hang pieces of chipboard or letters or other little trinkets to customize for any theme or occasion.
xoxo