Imagine my surprise when I discovered there is such a thing as glow in the dark glitter. Yup, that's right. GLOW IN THE DARK. Just when you all thought glitter couldn't get any more fantastic, they went and did this. Genius I tell you.
And since it's currently snowing outside my window, what better way to celebrate than with some sparkly, glow in the dark snowflakes! Super easy and super awesome!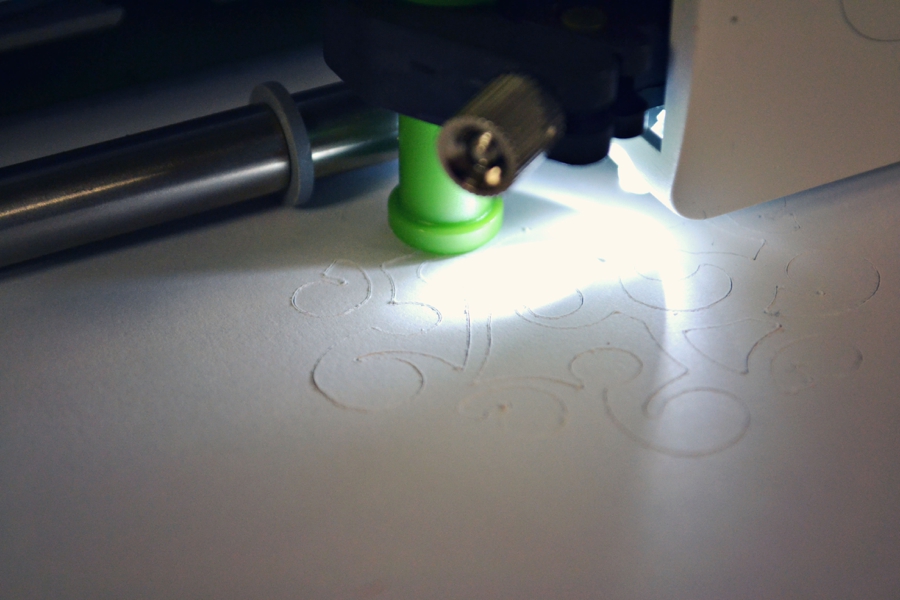 Simply start by cutting out some paper snowflakes. You can choose to either do this by hand (just Google 'diy paper snowflakes') or using some type of cutting device. My Cricut has been kind of sad and neglected, so I took a few new cartridges for a spin.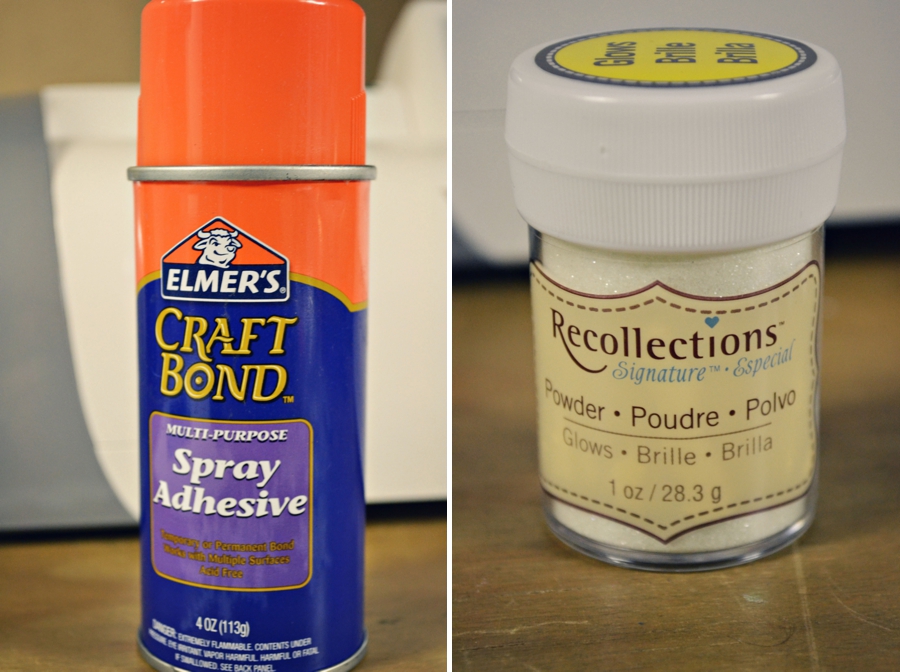 Next you'll need some spray adhesive & some glow in the dark glitter.
On a piece of scrap paper or cardboard, spray one side of the snowflake with the spray glue.
Then coat that side with glitter. Repeat on other side set aside to let dry for a few minutes.
Want to hear some more great news?? You can add the glow in the dark glitter to other colors! Just mix about equal parts of colored glitter and glow glitter!
Finish by punching a small hole and tie on some fishing line so you can hang them up!
So now they look pretty cool in the light, all sparkly and colorful, but the awesomeness happens when you turn off all the lights…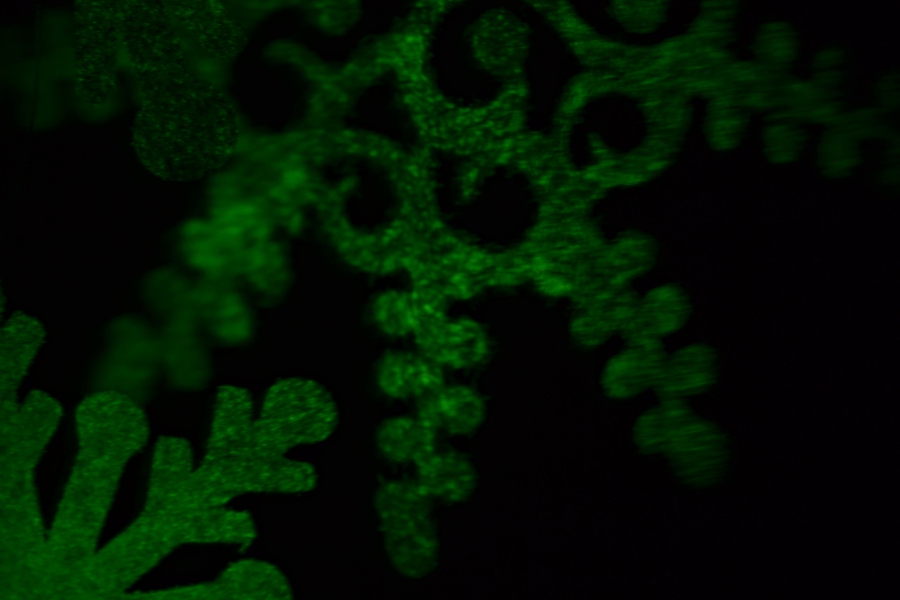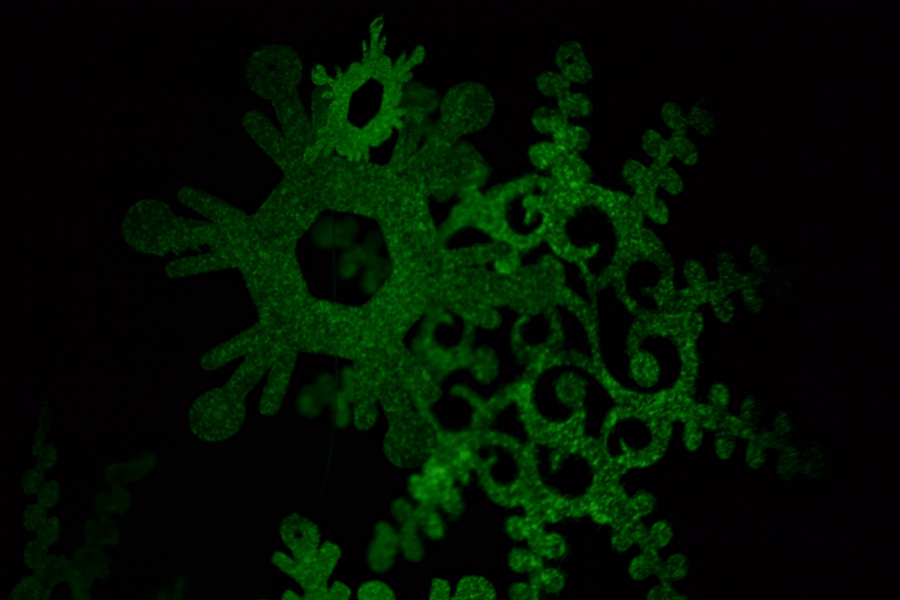 Crazy cool, right?! (And no, these pictures aren't enhanced – that's full on natural glow right there!)
Happy Winter!