To kick off this holiday season right, I'm starting the "Five Weeks of Glitter" –  from now until Christmas I'll be posting something glitter related every week.  Who doesn't love that?
Let's start with an easy tutorial, shall we? DIY Glitter Sticks!
All you'll need is a small candle (with something to light it!), some needle nose pliers, a small eye dropper & funnel, clear plastic straws, and some glitter!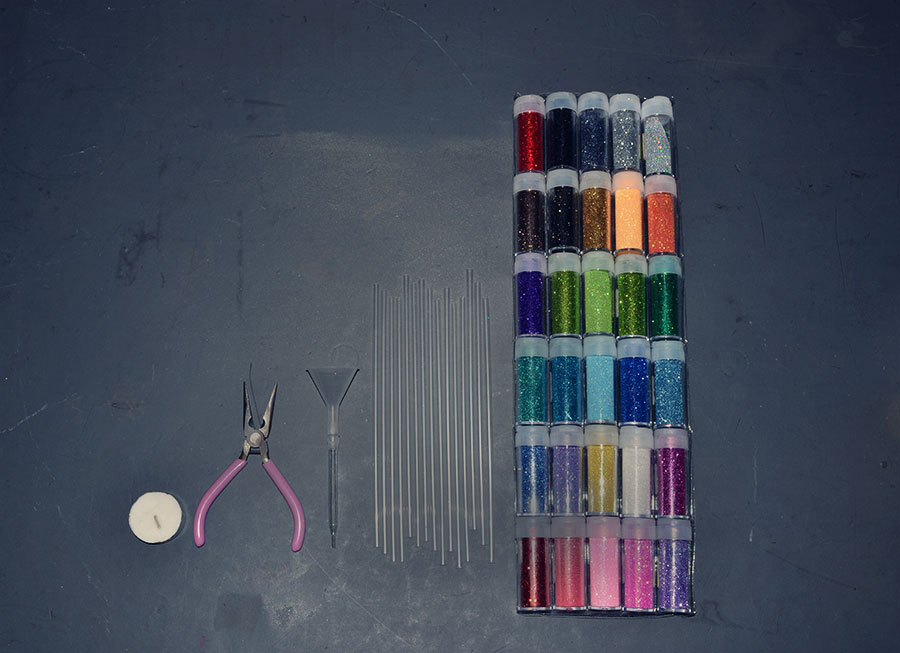 Step One: Light your candle.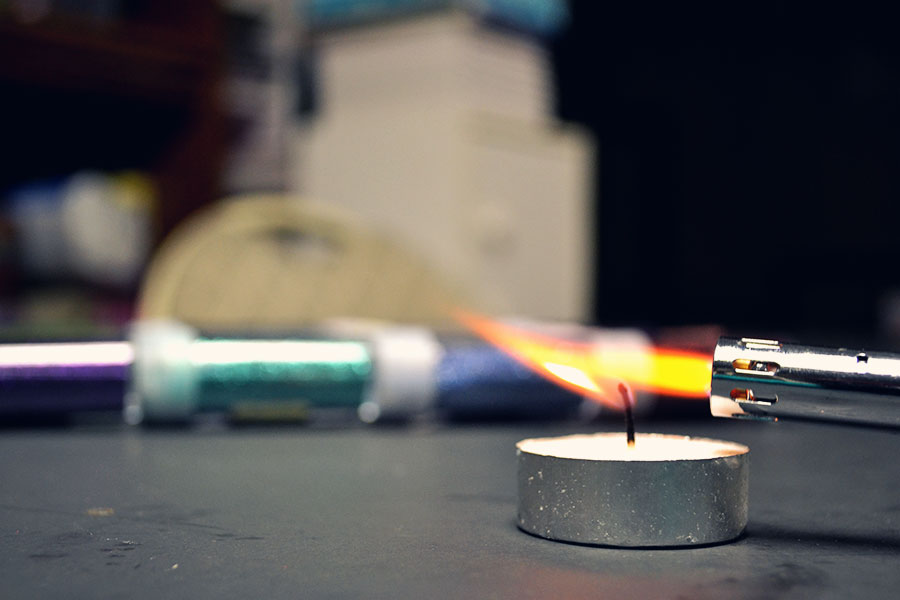 Step Two: While holding one end of the straw with the pliers, melt it slightly by holding it close to the flame (this will only take a moment!). Once the end is melty (very technical term), clamp with the pliers to seal the end.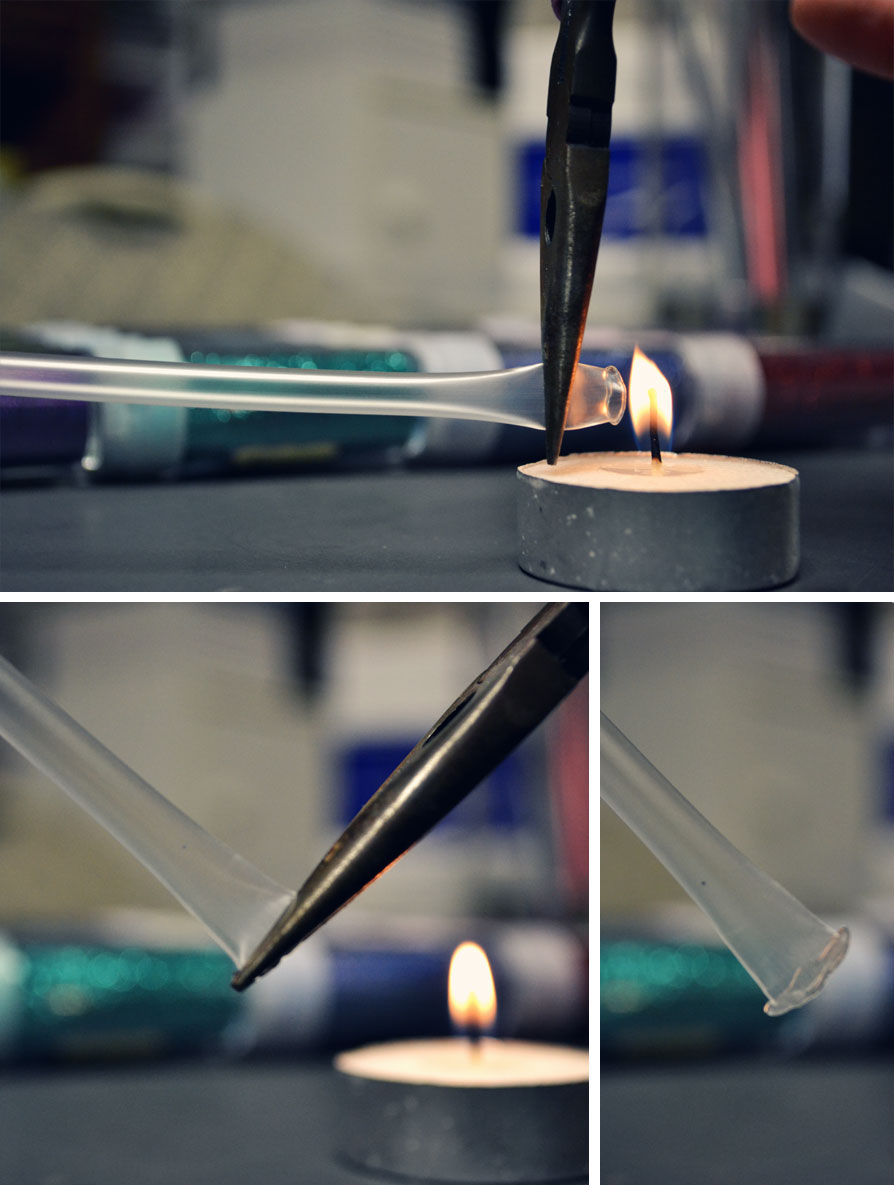 Step 3: Using a small funnel attached to an eye dropper (or other small funnel-like object), pour in the glitter until the straw is almost full.
Step Four: Repeat Step Two with the opposite end of the straw.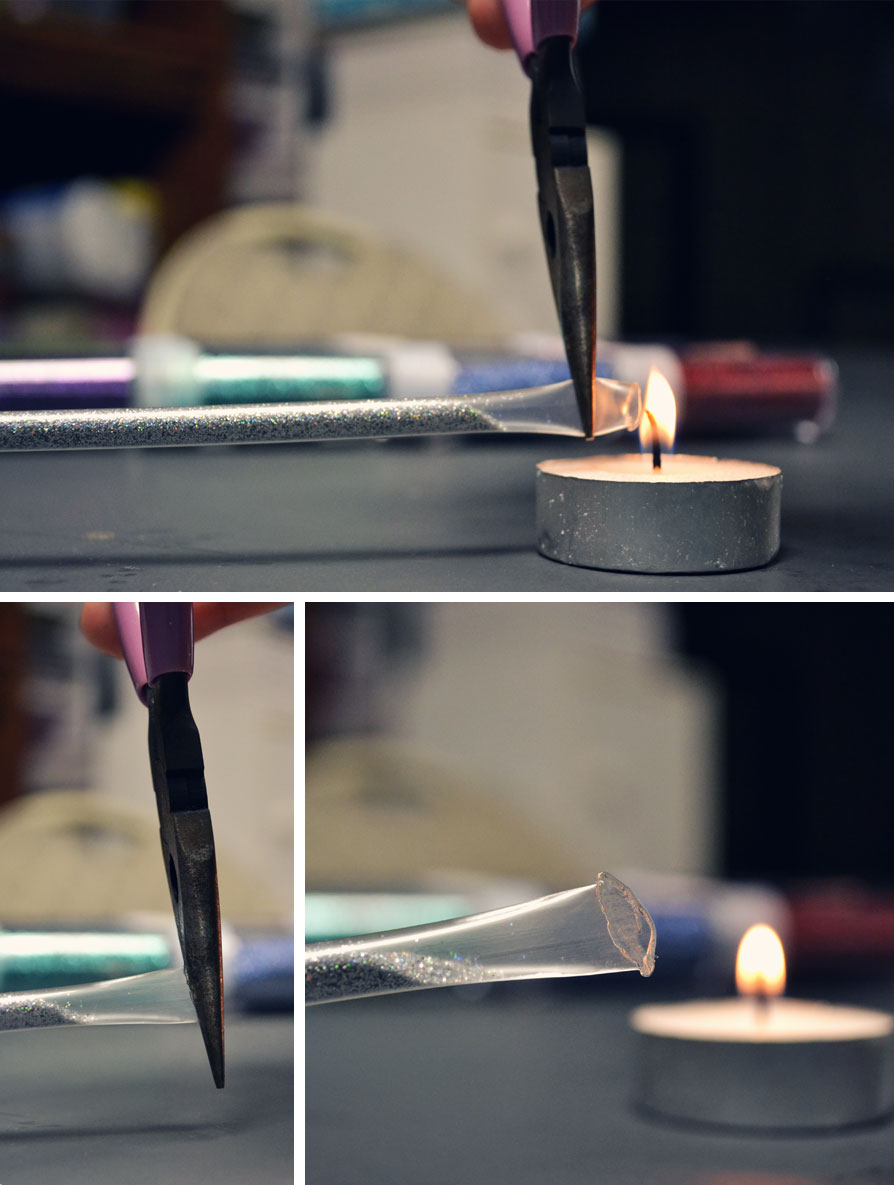 Step 5: Use all the colors!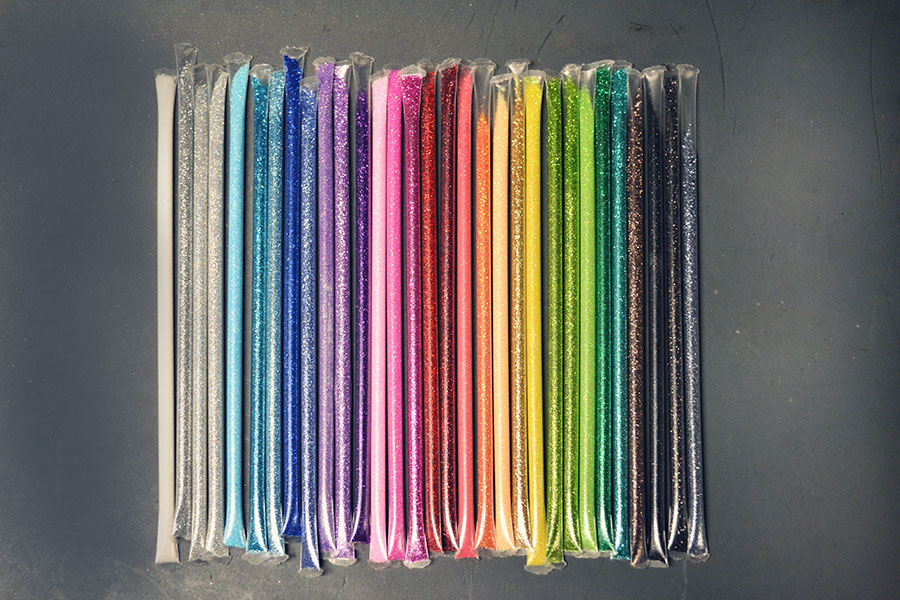 Easy peasy, right? Stay tuned for Week 2!